10 mars 2006
5
10
/

03
/

mars
/

2006
18:33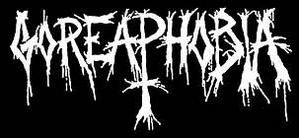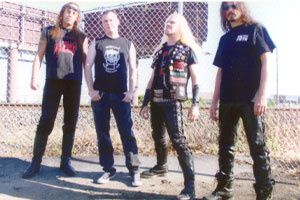 The ritual zombies of GOREAPHOBIA have returned to torment and desecrate the dead… Formed in the early 90s, this US Death Metal commando shredded audiences with its classic releases "Morbidious pathology" and "Omen of masochism". Sadly, the band split up shortly after, for no apparent reason... My partner in crime, Roy of Necroharmonic Records, mentioned to me that a GOREAPHOBIA reunion was maybe in the works; I was elated about this and decided to shoot him an interview, which he in turned faxed to a Craig Smilowki, the band's former drummer (who also appears on the first two Immolation full-lengths and in other bands such as Rellik, Infernal Hatred, Violemosh, Terreign). I just had to ask Greg for some details about the bands' past and present situation, as well as their future plans regarding their return to the frontline of the gore death metal sceneThe ritual zombies of GOREAPHOBIA have returned to torment and desecrate the dead… Formed in the early 90s, this US Death Metal commando shredded audiences with its classic releases "Morbidious pathology" and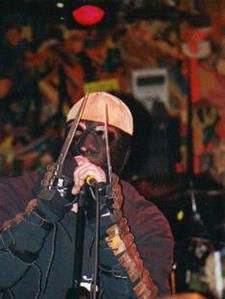 "Omen of masochism". Sadly, the band split up shortly after, for no apparent reason... My partner in crime, Roy of Necroharmonic Records, mentioned to me that a GOREAPHOBIA reunion was maybe in the works; I was elated about this and decided to shoot him an interview, which he in turned faxed to a Craig Smilowki, the band's former drummer (who also appears on the first two Immolation full-lengths and in other bands such as Rellik, Infernal Hatred, Violemosh, Terreign). I just had to ask Greg for some details about the bands' past and present situation, as well as their future plans regarding their return to the frontline of the gore death metal scene
01 - Hail Graig ! How and when did you realized that this time was right for Goreaphobia to come back from the grave?Which are the principal reasons behind?
It was not my idea i was approached by the rest of the band they said roy at necroharmonic wanted to release something with the old songs that did not make it on any releases and with chris involved this time it would be the only way this band could ever do anything goreaphobia related was with the original line up so we wrote a couple tunes for this release and added the songs that we did back in 1990 cremate in hate and a chronic blood larvae.
02 - Sincerely you think that the real fuckin' die-hard will remember you and will accept your reunion seriously?
Sure why not this is the original line up, with classic goreaphobia songs that only the die hards will remember as for the reunion we are still not adverse to recording more songs in the the future, everyone is more or less busy with other projects at this time.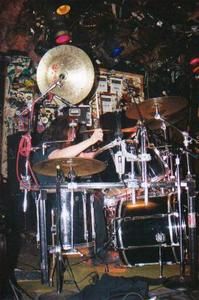 03 - My personal point of view of that i find that currently there are far to many reformation is a phenomenon of trend which become ridiculous because the majority of the band not have any more the flame of the past,exact or not?
Well for us this was something that we wanted to do for a while the original line-up (Im speaking of) and when Roy(NECROHARMONIC) asked us about relesing the old songs with a couple new ones we agreed and the time was right to have the old songs available for the first time with studio recordings not just soundboard cassettes.
04 - Your discography is poor because you realized both singles only but you regrettably had no opportunuity to take out an album because you split up after , please could you say to me that is what it happened?
This was due to many factors from all angles that led to the split but that is water under the bridge.
05 - I read an interview of you in German web-zine about which you said that the line-up would be different from original line-up,why is it?
That int.is past tense we did something with a different singer at one time but we felt that it was not what the band was originally. and half the band was either drunk or losing touch with the direction of what goreahobia is.
06 - I would like to know the new to enlighten my suspicions? Do you think not that it could give a new musical direction to Goreaphobia and lyrically?
There are no new members all original well im sure that would affect the band but you learn from your mistakes.
07 - How was the reponse concerning ' morbidious pathology ' ep as well as ' omen of masochism' ep? Have you an idea how many copy you sold of each?
Thats a good question but i don't have an answer for as we all know seraphic decay was ripped off by many and who knows how many copies of the bands on that label were sold with out there knowledge.
08 - Do you are satisfied by your alliance with Seraphic decay and Releapse while reconsidering there?Had you of the one offer of labels?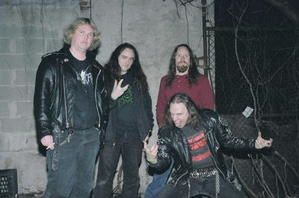 Seraphic decay ripped us off , relapse they deal with alex so i can't comment .
09 - For stayed on the same subject i hear some formations which has signed at Seraphic decay to have met the severe problems because the boss did not respect the contract what gave him a nasty reputation in the underground scene,really you knew it? Maintened you some contact friendly with Derketa,Disgrace,Toxemia,Abhorrence(fin)?
That guy from what i hear was overweight so maybe he's dead now from all the twinkies he could by from the money he made by ripping everyone off.
10 - Goreaphobia is strongly influenced by horror/gore movies as much of US death metal formation however your name is it in relation to this butchery?Which are your favourite gore videos ?
The name is thought up by chris gamble we are infuenced by many horror films but the name has it's own story behind it that chris came up with as well my favourite gore flick hard to determine but i like alot of japanese gore films.
11 - The cover of ' morbidious pathology ' ep was drawn by Drew Elliott,how you made his knowledge?It were contacted by another death metal band?Why did not choose the mythical Christophe Moyen recognized for his devilish art ?What do you think of its achivements?
At the time drew was doing stuff for ex-mortis etc. we liked his work and used him, he's local, i think we are using him again for the new cd moyen's art would have been nice too.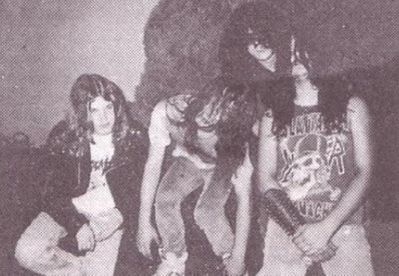 12 - On ' omen the masochism 'ep did Keny Masteller replace you ,who had made this decision?
Yes he did repace me for i went on with immolation and kenny was available.
13 - Now a small return in the darkest past,you played on the both first Immolation albums some share was you Goreaphobia drummer always when the promo 1994 was left?Did you keep some relations with Immolation members and have you of good memories as for example the destructive tour with Massacre,Morgoth and Loudblast? Great show has Vitré(Britanny) and pretty good feeling together in the public front one hehe!!!
I Still talk to bob,ross from time to time and i will never forget the european tour.
14 - Which honor you had to open for several cultest formations such Morbid angel,death, Autopsy,Incanatation,Nocturnus ect...How was the reaction of crazy fan ? Do you remember your best show?
.

My best show with goreaphobia is hard to tell we plaeyd with so many great bands; death carcass,nocturnus napalm death autopsy brutal truth incantation immolation it's really hard to tell.
15 - Lately Roy of mighty Necroharmonic say to me that you must sign at this place,could you give me your future plans
Well that would be nice but in order to sign a band there must first be a band. goreaphobia's members are all in other projets at the moment but you never know.
16 - I hope that you will appreciated my interview Graig !!! I leave you the last word to close this maintenance
Thanks for the int. ronan check out the new cd i think the release date is is dec. but look at www.goreaphobia.com or www.necroharmonic.com for any details thanks for your support and re-experience the gore come december.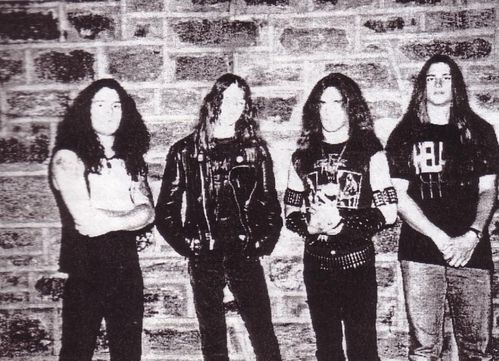 Interview : Kanz-Noz