13 mars 2006
1
13
/

03
/

mars
/

2006
16:10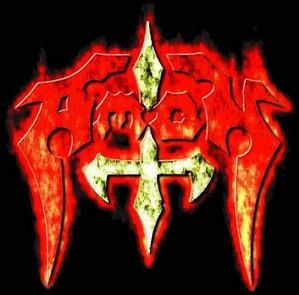 Among the innumerable mythical bands from the Czech scene Toor,Root, Master's Hammer, Amon also know as Amon Goeth practized old school black death coming from a typically move,concerning their mystic productions.Nowadays,change of musical direction for AMON that join a US brutal death metal style,less transcendent than their first materials. Unfortunaely, the conductor Dr fe who in the past played in Root wasn't available.So Larva guitar/vocals took the control of the operations and told me the sumptuous story of his black horde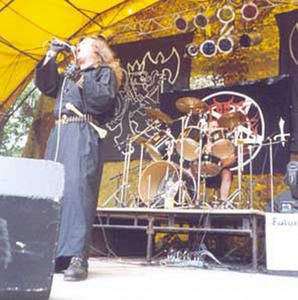 01 - Hail Robin,how you are you today?Are the eastern girls still so sensual?
Hell,this Larva of Amon.Robin answer interviews no more,as he found his new wife so he spends all the time with her,hehe !!!!You know,our Slavic girls are super and have great tits.
02 - Why did you wait three years to releases your fouth demo 'Alice in hell'? Did you get good reviews in the fanzines about your three first demos?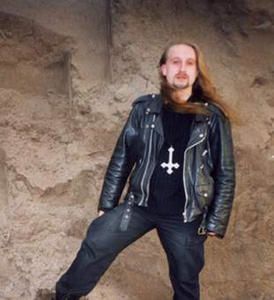 In the period between 1984 'Call the master'1993and 'The worship'1998,we had problem wth the line-up.No suitable people were around.The drummer did his 2 year military service.We just did a demo 1984 'Alice in hell'.the material for 1984 'The worship' was ready as early as 1996,but N.E.P released it in 1998.The reviews for our three demos were positive,et we have to admit,we couln't even play back then.
03 - Amon is reliatively old band in the underground scene because you exist since 1989! What are the reasons of your split after you signed on N.E.P?Your third demo'Call the master'has been re-released by N.E.P but why 'Realm of evil'and 'Book of death' were not re-released?Could you explain to me why Amon turned to Amon goeth,isn't it a strange decision?
It was not the N.E.P label who was responsible for our splitting up,our drummer rather.He returned from the military,recorded in 1993 'The worship' and in 1996 still he left Amon.After a year of nonactivity,Dr fe decided to quit as well.I stopped the band and joigned Asgard.Cd '1984 Call the master'1993 was released of the request of N.E.P.The demos '1984 Realm of evil'a '1984 Book of death' were not good enough as to quality for such a release,so we didn't offer them.Eventually they appeared on cd as well though Slovak Osiris productions.Personnally, I'm not sure why we changed the bands name to Amon guet back in 1993,presumaly on the request of N.E.P.I continued the band as Amon after its renewal.
04 - At last,you got a recording contract on N.E.P for ourfirst album'The worship'.Didn't you find it long to wait?Is it difficult for a Czech band to find a recording contract when you considere your geographic position because your scene and labels are scarcely know in the rest of the extreme musical world?
We've worked with the label since 1992,they have changed their name to Barbarianwrath.We didn't get many offer elsewhere and we didn't consider any actually,we are happy where we are.
05 - You gotAmon started well before black metal became a fucking trend.What do you think of the majority of the black metal bands today?Do you listen to some of them and do they remind you of your beginnings of the true metalhead?
I don't listen into black metal,I prefer death metal anyway.Speaking of black metal,it became a fucking trend that is waning nowaday,fans are not as they used to be and the support is dwilling in this country.I love Bathory and Venom whom I still listen to.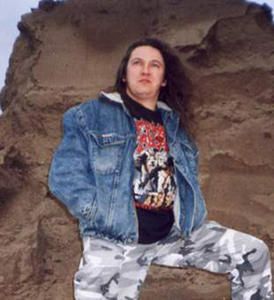 06 - What is general tendancy of the Czech black metal scene?Most of the Czech black metal bands come from. the old school like Toor,Root,Master's hammer I'd like to know if the godz Master's hammer still exist.The pioneers Toor are a legend in your country and they still play live.Did you have the chance to see them on stage?
There are only two labels into black metal here,Eclipse productions and Leviathan record.Some new bands are around like Trollech,Silva nigra,Stiny plamenu .Not many though,you could count all Czech black metal band on two hands.Master's hammer quit ages ago,Toor keep playing we played with them as well.I love thier old records.
07 - Your sang with the motherfuckers of Root but,later left them to create Amon.Why so?Did you heard the last Root albums which sound very different from the first masterpieces?
Yes,Dr fee sang with Root before Big boss the leader kicked him out and started singing himself. Dr fee founded Amon as he wanted to play on I personally don't listen to Root, its too slow and it isn't even black metal nowadays.
08 - I noticed that Barbarian wrath recently re-released your second demo 'Book of death' on cd format,limited to 666 copies,but the title on the cover is in your own language.Is it important for you to bring out the value of your original dialect because all the lyrics are in Czech?12 tracks are noted on the booklet,but when you listen to the cd,there are 18 of them.I it a surprise for the fans or is it a mispress?
Our lastest cd 'Zrozen smrti' is in Czech again.We 're not coud at english to use it for singing.And we only play in Czech anyway.The cd is a memory for the Amon members who died in a çar accident in 2001.The 12 songs were sent to the label allong with the cover and everything,the label then added some songs from. 'Call the master',but didn't change the cover so hense the different number of tracks.
09 - Your last compositions date back from 2001 and sound more like american brutal death metal.Is it quite from your beginnings.Are you tired from playing old school black metal or what?
Yes,we had a different line-up before the tragic event,we wanted to continue without Dr fee with something new,more death metal.I am a big fan of Morbid angel,hense the inspiration.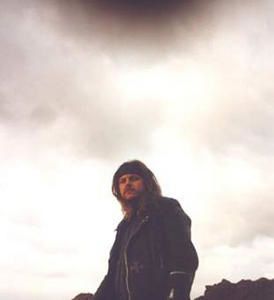 10 - Did you aleeady tour abroad?Describle an Amon show to me.
We have never played abroad save for Slovakia,which is more like the same country anyway.We had some offers but they never came true.And frankly,w'are not very fond of travelling very far.
11 - To change subjet a bit,how is the political situation now since the fall communism?Do fans of extreme metal have problems with authorities since these are christian,I suppose?Do these feeble minds respect the music,look which have a link with satanism?
We have democracy here no,except I would call it a mess.The left,back up companies,foreign owners,anything that could stolen was stolen or sold for so little money and the state was left without ant funds sometimes the barbed wire borders have a reason.Let's see what changes when we join EU.Fans have no problems with officials,I'm not a satanist,although satanism and christianism play an important role in our lyrics.I'm at fond of the ideas expressed in satanism.I'm not sure though if that answers your question.
12 - For all the readers of Psychopathological zine,could you tell us if you have any regrets about the split of Amon?Give us the reason why metalheads should listen to your musical art which,for me is part greatest metal engraven.
We don't mind we split in 1997,it's a part of our history.What we regret and miss are our two friend who are longer alive.Why listen to Amon!For some reason!Hey,I'm not gonna push anybody into listening to it nor doing anything else,let the people decide if they prefer our music or preaching of some christian bastard.Barbarian wrath should release our new cd 'Return of the black metal' this year.Thanks Ronan for the interview,greeting to all readers of Psychopathological zine and fans of black death metal.Hell Satanas,Larva and Amon.
Interview : Kanz-Noz