29 avril 2012
7
29
/

04
/

avril
/

2012
12:50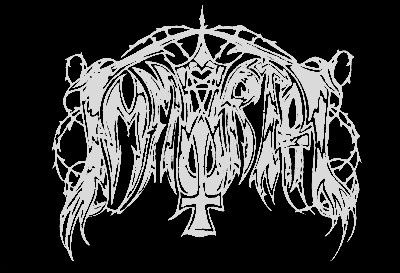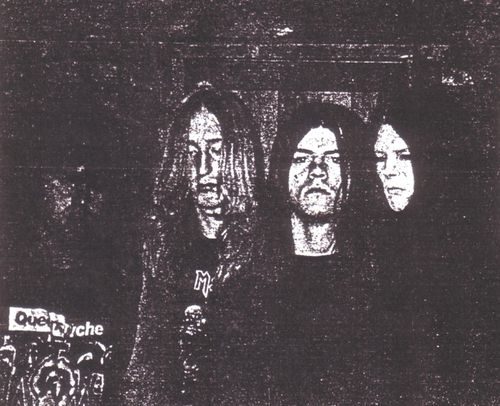 IMMORTAL hailz from Norway,and are TRUE MAYHEM die-hard fans...
should I say more...well maybe you've of AMPUTATION which which was
the previous name of the band.Anyway they have improved so much that
you could even not recognize them.As for me I like their music a lot and I
really hope to see them on vinyl soon as I think the scene does need
(not on the multinational money grabbers who don't care a shit of Death
Metal unless they can make profits by it)...Ok,as the interview is pretty long,
gotta keep the short.So I stop now only suggesting you to write to Harald
who's a real cool guy to ask about his great Bad Taste Zine or the band
itself.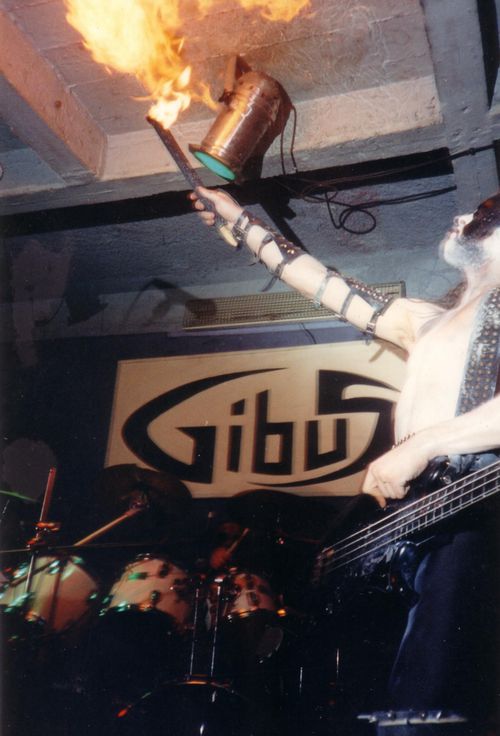 01 - Give us a brief history band biography.

The band was formed in auhust '90 by me and Olve (bass/vocal).We found
a guitarist Jorn and Greeddu our drummer one night after.
02 - Sacracy,Amputation,Immortal...are you guys finally on the way to keep
your name at last for a bit?

Hey,forget the two first mentioned names,ok?...Immortal is a new band
with other members and it can't be compared to those other two bands....
and yes,we have decided to keep the name IMMORTAL.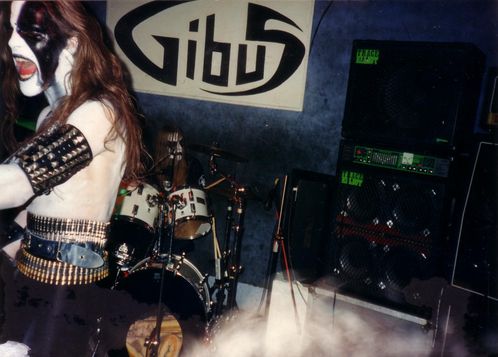 03 - How do you feel towards your ' Achieve The Mutilation' demo now,
that's been out for a while.Do you still like it as much as you liked it the
day it was finished?

It is blasphemy to ask such question.I had juts forget all about it.
No comment !!!Shit! hehe!
04 - You once said that Toxic Avenger is one of your fave movie.Which is
the cut-off of it which you enjoyed mostly?

Hey,where do you get all your information...(you will never know hehe!)
Well,yes I like movies like that...Well the best scene in that movie is when
people run down the lad on the bike their car!!!hehe!I nearly laughted to
death when I saw that hehe!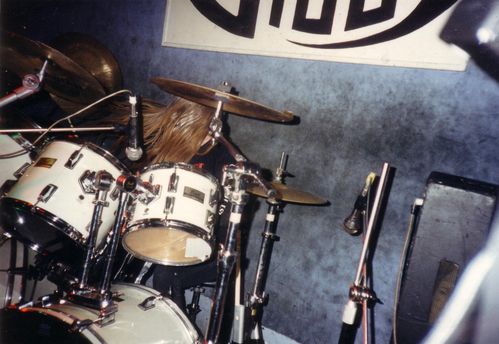 05 - Have you read Slayer Mag' #8?If yes what do you think of THE TRUE
MAYHEM interview.Do you agree with the statement that Death Metal is
only for brutal people?

Yes of course I have read Slayer Mag'#8.Aned yes I have read THE TRUE
MAYHEM interview a few times and I can only say that I agree on all the
things that they say....I hope that people will open their eyes and stop
making Death Metal a bigtrend...Ther are too many clones,no real talented
bands except for a few...People should try to obtain their own style,even if
it's difficult!!!

06 - Have you finally managed to release ab issue of your zine Bad Taste?

No but it will be printed as soon as I get the money for it...The zine is
finished.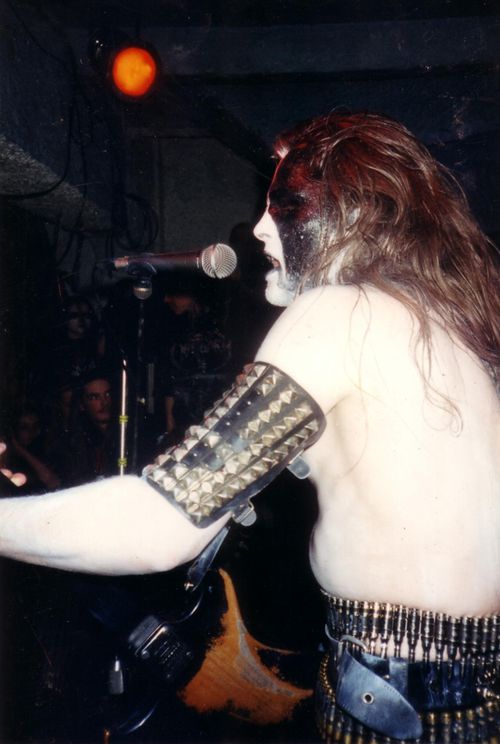 07 - Having seen you should release your LP on Deathlike Silence
Productions.I guess you should be close friends with THE TRUE MAYHEM.
So tell us about Dead's suicide,how did it happen and which war you think
this will affect the activities of the band?

Yes!I 'm close friend to The True Mayhem and the death of Per Ohlin was
terrible,but he did what he wanted to and no one can stop it anyway...so...
I guess that life goes one...He took his life because he was sick of seeing
all the trend people who ruined the scene ect...He lived for the true Death
Black Metal stuff which normal people hated...I'm not the right person to
whrite about this but I think that we have to learn something from this and
take this shit seriously...Death to the trend bands...It's too many of them
already...Seeing Morbid Angel on MTV was just incredibly ridiculous...It's
a chanel for Hip Hop freaks...Big money stuff...Major shit-heads!!!The True
Mayhem has just got a new vocalist called Occultus(Abhorrent member)
and he is a great remplacement for Pelle(Dead)...The True Mayhem are
godz of Norway....

08 - It is true that North Europe's Death groups are the heaviest in the
world because they usually feature 1 or 2 fat members?

Maybe,who knows...Fat people rules...Heavy music rules...Expecially Doom
Metal..Imagine how fat the people in Paradise Lost must be haha!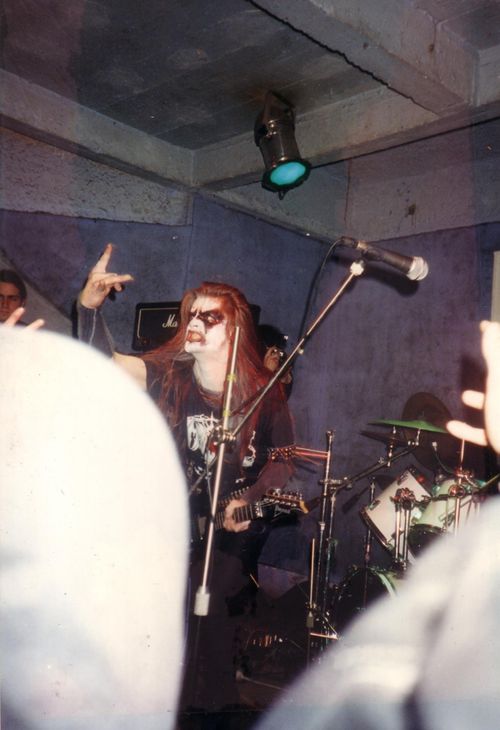 09 - How is the gig situation in your area,can the small groups easily get
chance to play live?And which international Death Grind acts have played
down there?

The gig situation is very bad.It's not difficult to get some gifs on your own
town,but you get sick of playing the same area all the time...I don't think any
international Death-Grind act have played in Norway yet!You see what I
mean...It suxx....If you want to see some concerts we have to travel down to
Sweden...

10 - Italians do it better.

Yes,maybe I don't know what you're talking about hehe!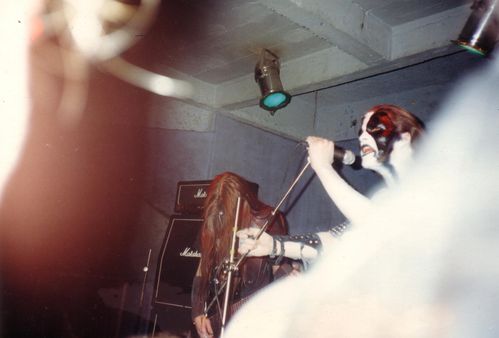 11 - When is the LP going to be released,are you going to record it in
Morisound,Sunlight or your bathroom?How many songs(any off the demo)?

I would rather record it in mt bathroom that in Morisound or Sunlight...
Too many bands got the same sound in those studios...Maybe we could
record it in the bathroom that Mayhem had when they lived in Vevelstad
haha!Total mess!

12 - Wo will be doing the cover for your LP and what that look like?

I'm not sure yet!It'll be brutal!!!Sick and grotesque!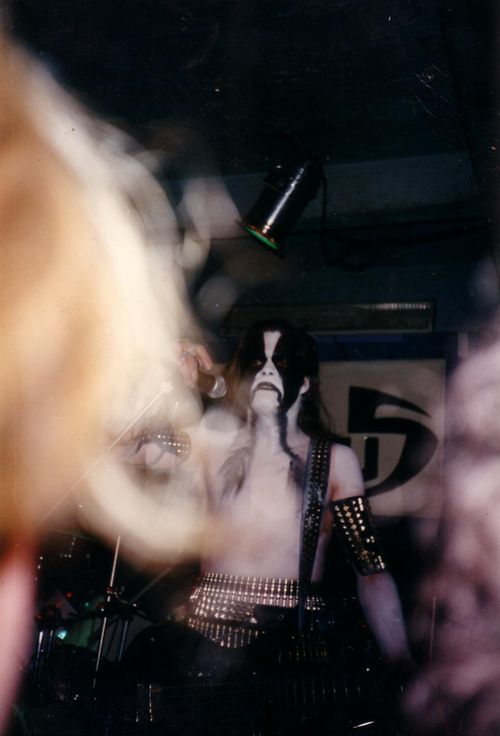 13 - Which would be your reaction if Deep Purple would ask you to
support them on tour?

I would say yes if we could headline the tour haha!

14 - Which was the first interview you did and which one the very best?

I can't remember the first interview,but the best interview must be
the one we did for the Anal Terror Magazine haha!Seriously I think that
this interview was one the best I have got not too many usual questions..
It's absoluty great...Thanx!!!!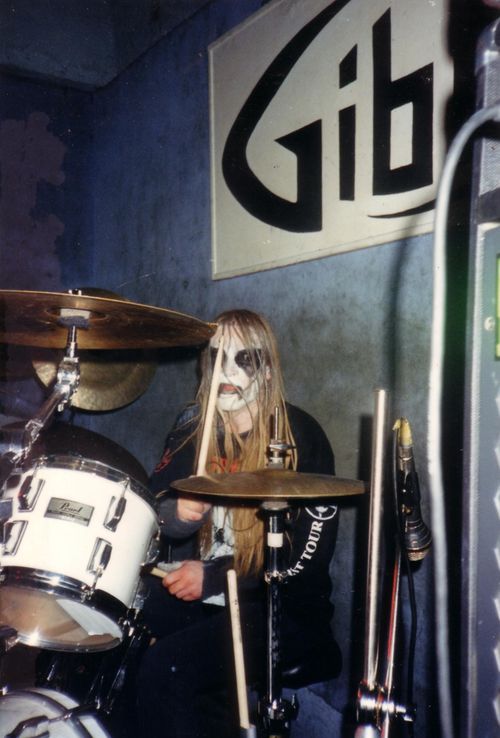 15 - Any closing comments....

Well....thanx for the questions...Good muck with your magazine...Have a
great time...Write us!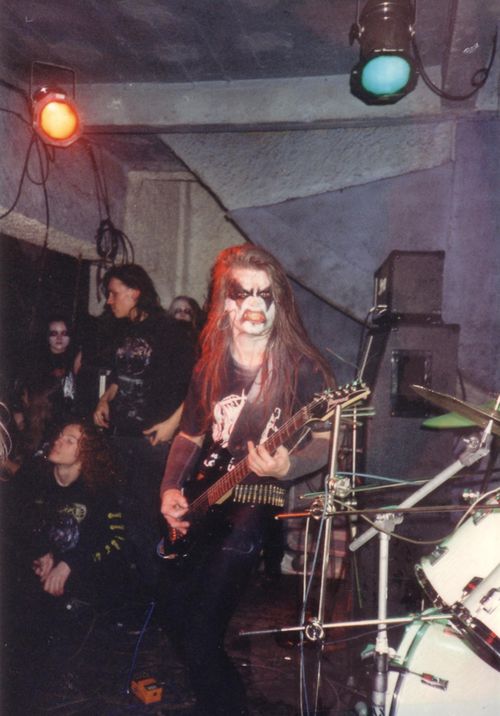 Interview Done By Carlo Strappa For Boiling Corpse Zine(R.I.P)
Pictures Taken By Kanz-Noz During ' Fuck The Christ Tour 1993 '
Gibus,Paris,France,28 December,1993
Infernal Thanx To Demonaz Doom Occulta For Sincere Handshake
As Well As For Giving Me Your Mediator.Devil Bless You!