23 juillet 2008
3
23
/

07
/

juillet
/

2008
16:59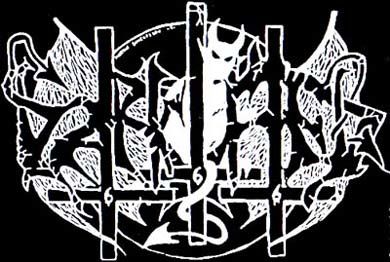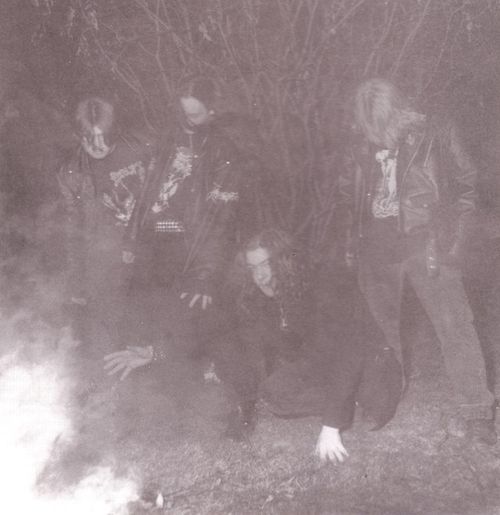 Sweden has always been a fascinating country, generating countless infernal bands in the ealy 90s such as Marduk, Throne Of Ahaz, Unanimated, Eucharist, Unpure, or the present Darkified, who unleashed their chaotic deflagrations over the unsuspecting listeners, influenced by the lugubrious atmospheres of Scandinavia and the fantastic world of H.P. Lovecraft. One must admit it is difficult to resist their brutal death/black metal augmented with typically nordic melodies on their devastating and ferocious demo, 'Dark'. Hammering the iron when it is hot, they then released their 'Sleep Forever' 7" about which the critics were, one more time, particularly elogious. A heavy, dark, barbaric, yet brilliant record. Given these facts, it was even more regretable and difficult to understand why the band dislocated shortly after. That didn't prevent Jocke 'Grave' Gothberg, who was also a member of Marduk at that time, to reply to my request for an interview.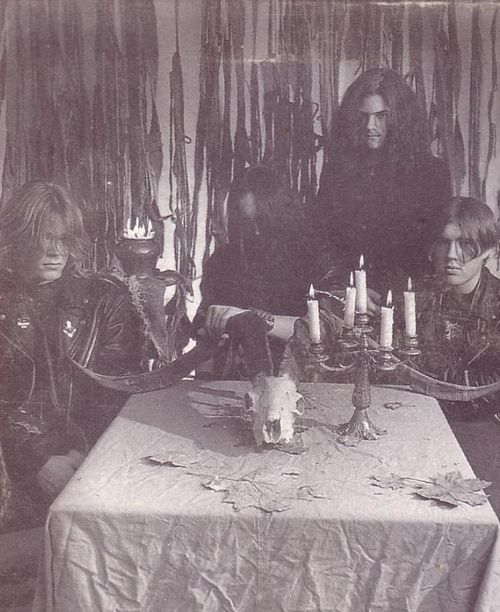 01 - Hello Jocke! Would you let the readers of Psychopathological Zine know about the history of Darkified?
Well, it all began with two little boys playing in the sandpit when suddently… I'm joking. It was in April 1991 when me and guitarist Martin Ahx formed the band, just for fun!!! After a few rehearsals we decided to record our songs to make a demo, just to play it for other people and get their opinion. So we asked Martin G. of Grimorium to sing on the demo, which he accepted to do. We rehearsed only one time with Martin before going into the studio and the result is the 'Dark' demo.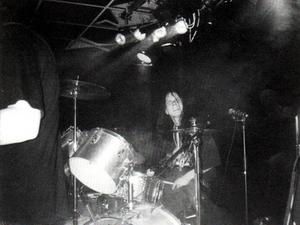 02 - Can you tell us more about the demo, please?


Well, as I said, it was just for fun in the beginning, but then we realised this demo was actually really successful, we just couldn't believe people liked it. That was great and we sold about 150 copies in only twop or three months, which was far more we had ever imagined. The demo had been recorded in the Goresound Studio in Finspang in Sweden, with Dan 'The Man' Burns on the mix, and the sound is beyond good, in my opinion, we really are happy with its sound. Maybe we should have rehearsed more because it is not perfect, but what is anyway?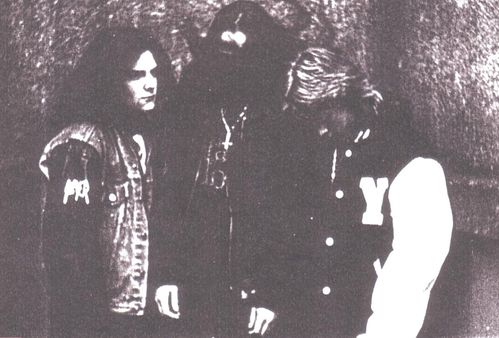 03 - A word or two about Dan who had been very helpful?

Dan is the guy running the Goresound Studio, he's also the singer of Edge of Sanity. He did a lot for us, he played the synth parts and the solo of 'The Forgotten City'. He is a great guy, thanks a lot!!! (he also stole white wine, he he...)

04 - You seem to be fanatics of H.P. Lovecraft, right?

Well, our vocalist Martin G., who also writes the lyrics, is a great admirer of Lovecraft (I am not!) and his lyrics for the demo were inspired by his work, but the next ones will be more original; don't you think that shit of Necronomicon is out of date today? The new lyrics are more related to the realities of mind mixed with strange places like woods, you get it? He sits down in woods at dawn in the fog to get his inspiration.
05 - About your musical influences, what bands inspired you the most?

One could say they stand somewhere between King Diamond and Dark Throne but we don't copy these bands. Personaly I like bands like The True Mayhem, Tiamat, Samael, Unleashed, Tormentor (Hungary), Unanimated, Pan-Thy-Monium, Carbonized, Talk Talk, Route 9, (old) Bathory and many others.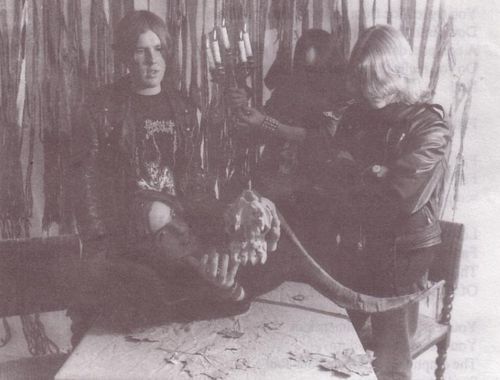 06 - Are you in contact with other swedish bands?

Yes we are, essentially with bands from our area, such as Edge Of Sanity, Abruptum, Amenophis, Scypozoa, but I am also in contact with Perra of Suffer, Joel of Exempt, Anders of Necrony, Martin of House of usher and many else…
Ehhh… well the Eiffel Tower, French Revolution, Psychopathological Zine, Evil Ludo and a few french bands but sorry I don't have them in mind.

08 - If I am not mistaken you play in Marduk too, who released their first demo recently. Please introduce the band to the die-hard who don't know you yet, please?

Yes, this is my 'true' band, the one in which my involvement is the stronger. We play uneasy black/death in the style of The True Mayhem, Tormentor, etc... We have a demo available called 'Fuck Me Jesus' containing three tracks of true black death metal.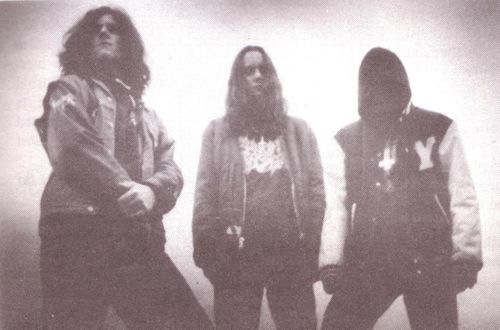 09 - I presume you have projects for the future?

Humm... As you may know for now Darkified is the whole band and not just a hobby anymore. We have a bassist called Robban and we will release an EP with a new 6-minute track, a new version of 'Forgotten City' and an instrumental track as outro. I hope the EP to be out when this interview is published but one never knows.

10 - Okay, this interview is coming to an end, thanks a lot for having shared your time for it. The last words are yours.
Yes, first thank you for the interview. Thanks to all of those who have supported us since the beginning, and especially to Dan Swano and Andreas Frimodigh. I also salute Dark Tranquillity, Seghiroth, Bestial Summoning, Dave of Benediction. You can still buy our demo as well as our T-shirt for 11$. Look for our EP when it is available! 'Kader nostra,Kader estra!!!'. Bye.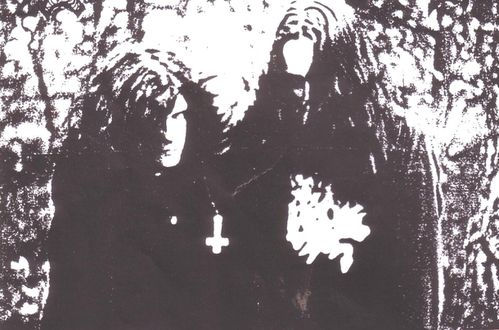 Interview : Kanz-Noz