6 août 2008
3
06
/

08
/

août
/

2008
16:07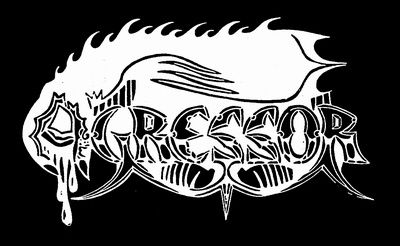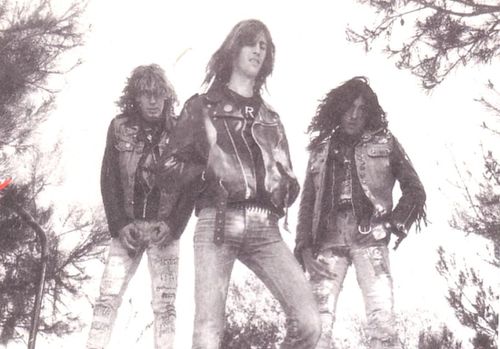 The french thrashers of Agressor are one of those rare metal bands which I always admire and whose Demos were promising a great carrier, looking at the neverending line-up changes that would compromise the future of the band in a short period and never givin' up, Alex the founding member recruited two new members with the goal of releasing 'Neverending Destiny' which blew away the first recordings, proving with strength to spread themselves in the high spheres a brutal, incisive thrash metal and above all catchy as hell launching fervors of Noise and beating auditors to the throat. In other words, I met Alex at a festival some days before when beers were flooding, without any doubts I didn't want to confuse him by a live interview as our physical condition didn't permit it, I sent him the interview by snail mail after recovering of this apocalyptic weekend of total drunkeries & wild headbangings.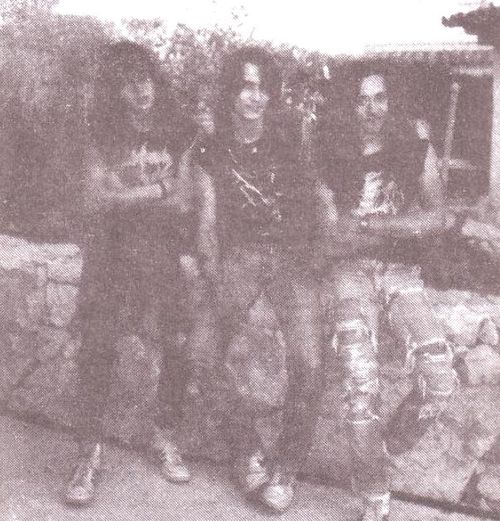 01 - Hello Alex ! To start this interview, piercing the Agressor history from the beginning would be a primordial thing.

Hello ! Well Agressor started in august 1986 with Momo (bass), Destroy (drums) & me guitars/vocals. November 1986 our first Demo « The Merciless Onslaught », in July 1987 the second « Satan's Sodomy », in September we recorded the Split LP with Loudblast which was out in February 1988. After this release, we split-up and I played wit Thierry (drums) & Laurent (bass). We recorded teh first album « Neverending Destiny » for Noise with Boss, Bathory's producer in February/March 1990 and then split-up again… Now since 1991 I play with new members.

02 - How did you get a contract with this big German label ?

Our producer Boss found the contract with Noise, this was the same for Bathory. He prefered chosing Noise concerning distribution over Europe. But the next LP we're going to work won't be out on Noise but probably on BMP.


03 - So I'd like to know if you're entirely satisfied of the album content (compositions, productions) ?

Yes & no for our first album it's not bad but we had only a few experiences in studio and the songs are old. To the point that we don't play some of them anymore. The next one will be different, I can't tell you more.

04 - What were the main reasons of this instable line up ?

This was the source of many problems for me because it's not evident to assume alone the responsibilities of a band. First line up was ok, we had great times but when the band had to tour more seriously the others didn't follow, this created some tensions and we split up. For the second line up, this was the musical tastes and bad feelings that made us split the band. Now it's different, we're 4 and I know them for some times and they already have a certain musical experience, this is more fast & solid technically.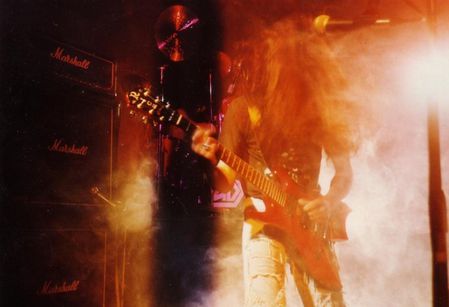 05 - To change subject, do you have good souvenirs of your show at the festival of La Roche/Yon ? And what is your point of view towards the organisation ?

Very good, this was the third gig with the new line up and I didn't play for quite some times, this was excellent. The organisation was very good, I keep good souvenirs of this show.

06 - So, I would be curious that you introduce me to the new musicians as well as their background ?

Well, there's Manny, he's the second guitarist, he came in October 1990, he played in a band before called Outburst, he's from Marseille. Then some weeks later came Joel taking the bass, he was guitarist/vocalist of Outburst too then in March 1991 Stephen joined after having played with Death Power.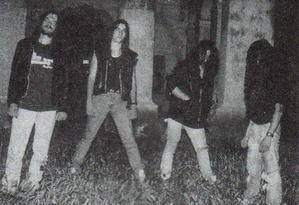 07 - Sincerely do you think this will be a stable line up or must we prepare to new changes again ?

I don't think changing line up soon 'cos it's shit to change all the time, we lose time you know. Anyway I hope not having problems so this works pretty good actually.

08 - I have heard that your management's located to sweden, true?

Our producer is located in Sweden with the label but I continue to handle organisation & management concerning gigs so it would be better to write me directly.

09 - Well, can you expose your future projects please ?

We prepare a new LP which will be called « Towards Beyond » and will be out early next year.

10 - I let you the final word to close this interview, thank you very much for your support, thrash till death ! ! !

Thanx to all readers.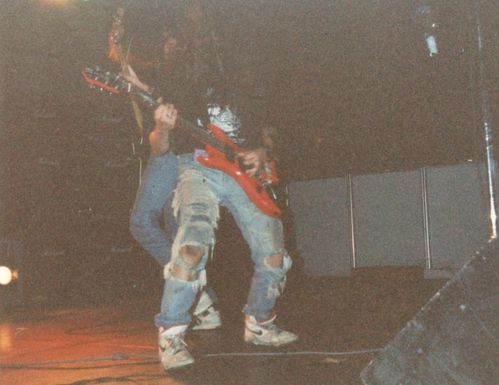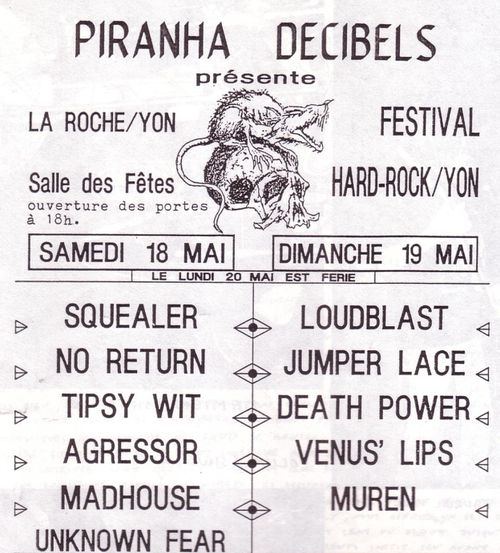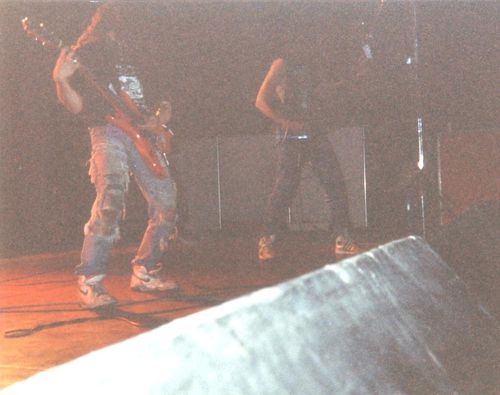 Interview : Kanz-Noz