24 août 2008
7
24
/

08
/

août
/

2008
12:24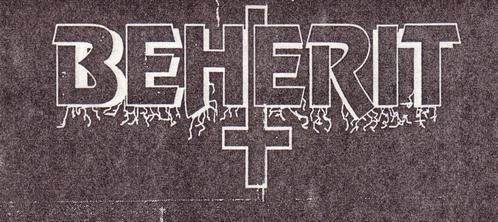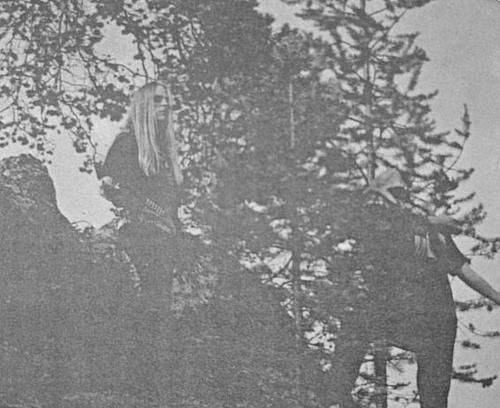 The beast of damnation BEHERIT declared extinction of mankind anno 1989 launching an ultimate assault with flamme-thrower leaving a thick suffocative & oppressive black cloud , the dead day arrived when the war command bursted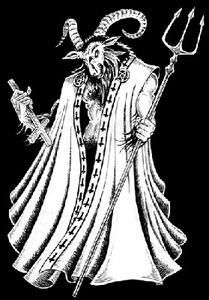 through the three demonic demos penetrating the faceless shadow...The abysmal desecration under sordid nocturnal evil stabbed in the back the lord of light drinking blackblood in the chalice of dead preparing a black mass prayer for a bestial summoning in hell,pentagram circle sacrifice,inverted cross,bondage,rape to comb the trinity with spermgoat of 'Dawn of the satan's millennium' single. Just need to watch old BEHERIT videos to cut your veins, chained in utter darkness to the hateful glory of sathanas might.These devil servents summoned finish black metal for eternity and incriminated the trip of current weak craps black metal bands sucking their false satanic supremacy.Incorrigible Holocausto Vengeance full of contradictions sometimes started the ceremonial fire calling the legion of hell to crush these judeo-christian parasites that pollute the planet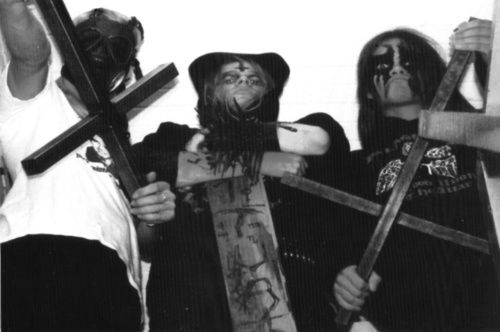 01 - Epilogue : Briefly recall us the history of the band.What's the meaning of Beherit and why have you chosen that name?

Beherit was founded in necro-summer 1989.It was demon and me who started this death and I can say that we were death metal in Sarcofago,old Death vein when we started.'Seventh Blasphemies' was recorded in february 1990 and we went to studio in june 1990 to record our second demo called 'Demonomancy' and stuff to our ep we recorded in august 1990 in the same studio but with different sound.Some line-up changes...Demon Fornication is out member.Beherit is a syriac name for satan that we took from La Vey's satanic bible and it's one of the infernal names:the name Beherit sounds evil and dark,we thought.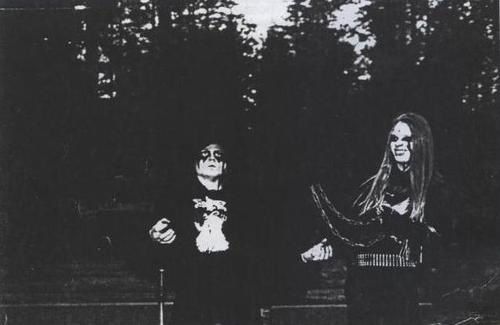 02 - Well, i see that Beherit is a young band,after one demo recorded in november 1990 you recorded a single 7',you have a lot of chance seeing your unpopularity for the moment,isn't it?

November 1990.Haha really? Where you heard this...?(Ron : Secret)As i said we started in summer 1989.In 1988 I had a band called Pentagram.We are not one of those fucking trendy bands.Never had a speed metal crap here.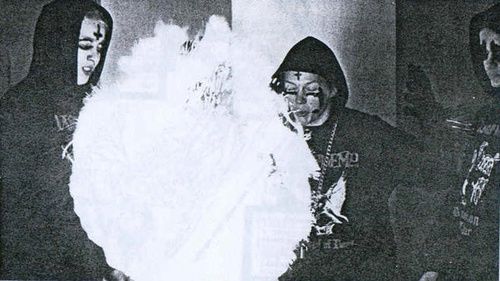 03 - What was the reponse for your old releases?Any of you have planned other stuffs in the near future?

Great!But we have got also bad ones from some zines.Humm Turbo Music spread our name to everywhere but we try to keep band only in underground especially in black/death metal scene.We made some mistakes when we sent our promo to wimps,ect... our new studio tape has been out in the end of may and of course it is more evil,dark and better.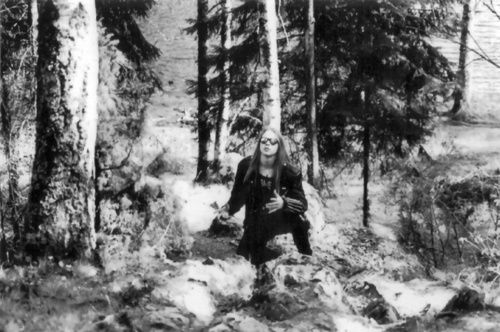 04 - So,are you satisfied with 'Dawn of Satan's Millennium' single 7'?Why have you decided to make a picture 7',unusual i find?

Yes,we are,but we don't play those tracks anymore.The choice about picture vinyl was by Turbo Music.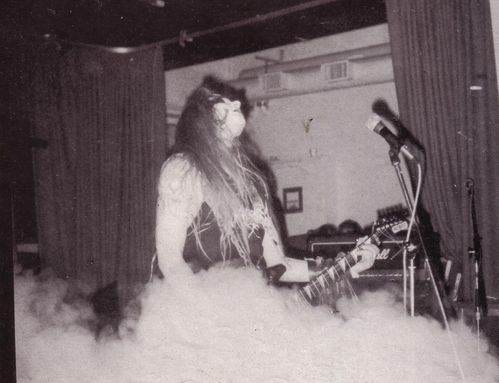 05 - How is the contract with Turbo Music and were there others labels which showed interest in signing you?

Shithouse dudes wrote us.Some others labels wrote us too,but too late.


06 - Why Turbo Music released your last demo and ep together as if it was an album?

Because they wanted more money...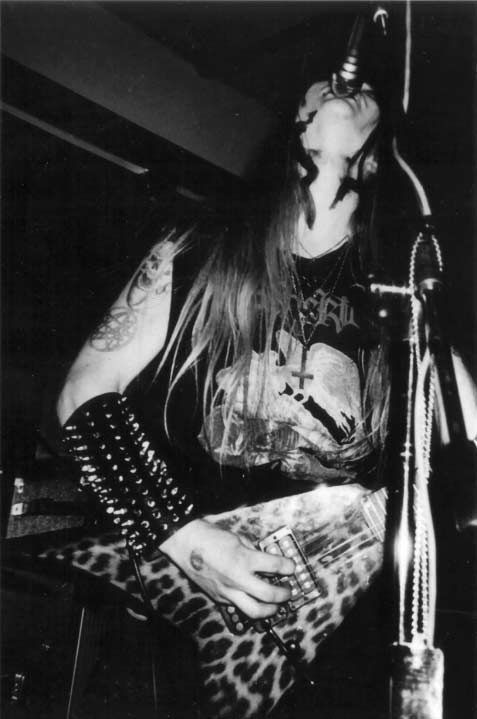 07 - Well,did you know for which reason the satanic death metal bands have a particular sound,different than the sound of the other death metal bands?

We satanic bands get our sound from brutal darkness and we play with dark feeling, normal death bands just play cause it's a trend now.I must sat that I like about some non-satanic bands who sing about horror and insane things.But all we can notice is that many of these bands change their style and lyrics soon to politic etc..shit.It's a trend now...(Ron whatever do you mean???i know a few death metal bands addicted with politic so i will be really curious to know some names!!! anyway you behave as fuckin' wimp there)Satanic lyrics are not any trend(Ron : no agree with you, it is enought to look the ton of bands who used this topic since the eighties).All hate these and that's good.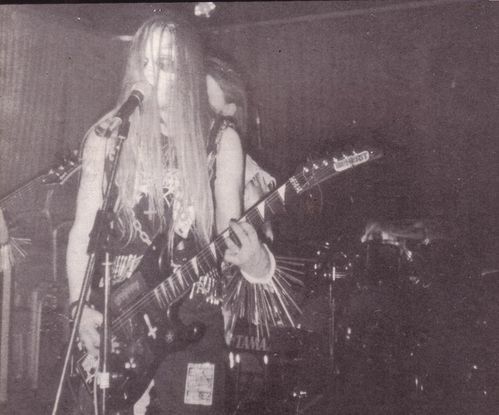 08 - Sincerely I feel your main influences comes of Bathory legend, the desecrating canadian Blasphemy and Blood(Germany) So,do you agree with these influences and then are you aware of that?.

Blasphemous Bathory!!!Yes we know what we play and I hate this that everybody say me copy Blasphemy. Some wimps told us that our ep is a copy of Blasphemy and new Sarcofago.If guy listens to only disco music(Ron : Thank to the praise while i ever going on night club because the DJ dont want to put your music )they thinks that for instance,Venom,Entombed,Rotting Christ are the same noise,yes! It's funny that there are 1000 bands who sound just like Carcass/Paradise Lost but they are megagodzzzzz,haha!Some good bands.Blasphemy is our big influence because we love their style of music to play brutal.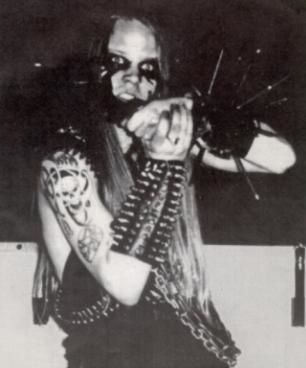 09 - Are you true satanist worsphippers and what's your own definition of satanism?

Sodomitic goatsatanism in unholy blackness!I believe my own dark spritits and there is no reason to tell about those in this mag.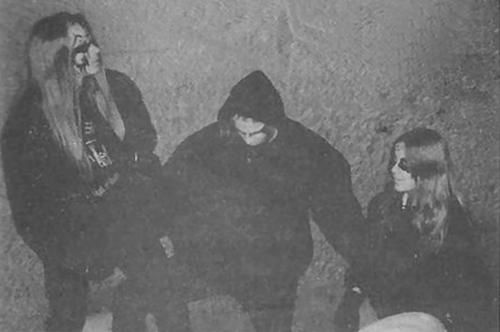 10 - Any of you are active member of the 'Church Of Satan' then?How do you consider Anton Szandor La Vey?

I do not answer to questions on the satanism.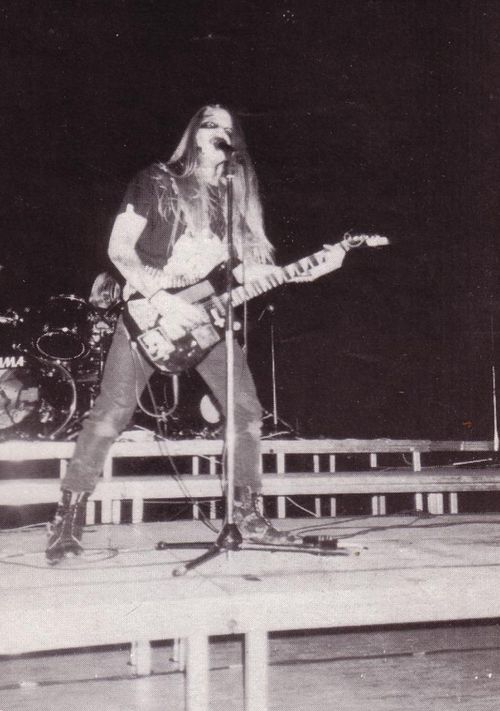 11 - Nevertheless its sure you are interested by black masses however you haven't to diffuse your ideas concerning your concept.It's a sort of secret path.On the other hands, you can tell your convictions to other satanic people if you want.So,what do you think of the fanzines that make articles on this subject when you see that not only satanic people read only the death metal fanzines?

We get lots of hate from those non-satanic people.They believe all rumours that wimpy thrashers spread.It's stupid to believe only rumours if you don't know anything real about that thing.Some new ' death' kids who don't know anything about real death satanic things for only satanic mags where readers know what they read.False zines must learn to do articles only about false bands.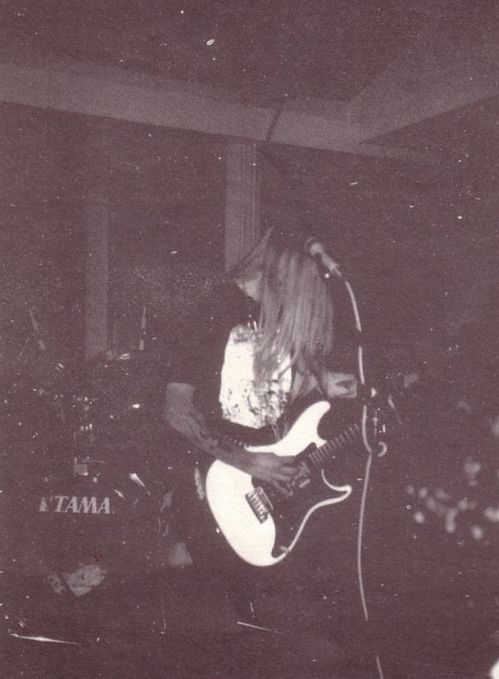 12 - A funny question now.I would like to know what attitude do you have when you go to the cemeteries with any bitches during the fullmoon?Tell us some good experiences that you got?

No strumpets here,sorry!Yes Rovaniemi city sucks but there are some cool cemeteries where we spend our time every summer.
13 - I continue on decadence,what sort of blood and flesh do you like drink and eat?perhaps human flesh after have made a sacrifice rite.

Blood yes.But human flesh is a bit hard to find.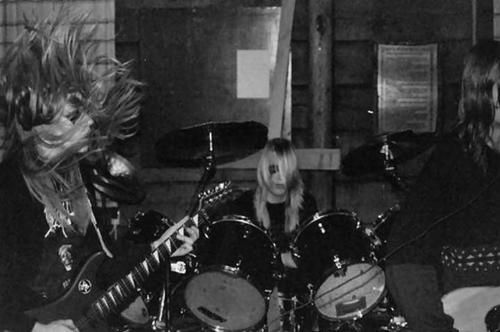 14 - In fact will you have something to say about the leader Glen Benton of Deicide who claims to be a real satanist?

For me Deicide is just a big comedy.I don't know about Glen Benton,they can do what they want but...?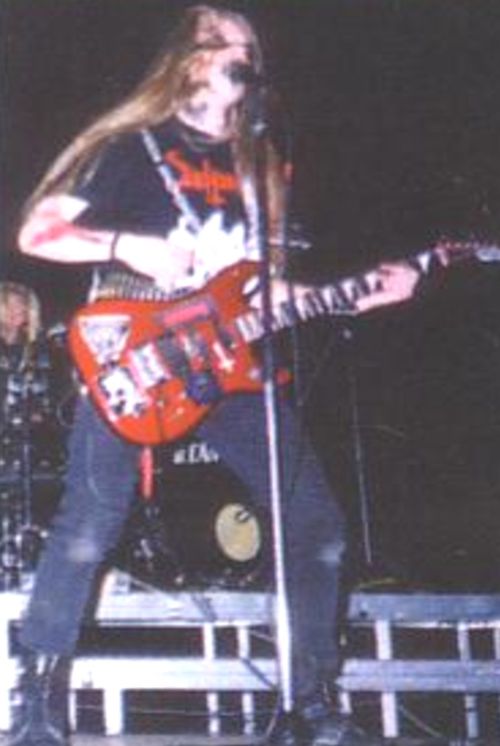 15 - Okay,return to speak of Beherit if you want well.Any of you have programmed any gigs in your future plans?

Oooaahuu,what?nothing really important.We will play our 12th gig the next week end with many stupid bands but we will play much different show that our others have been,we have planned also an occult gig with Impaled Nazarene to the next week end.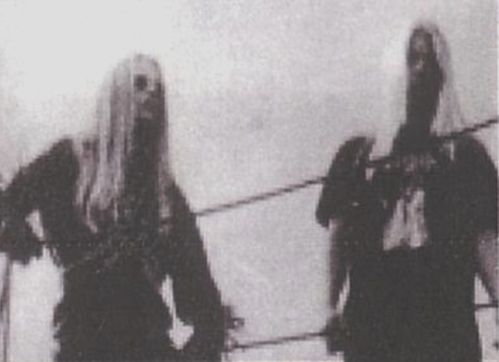 16 - I believe if my information is updated that you already did gigs in Finland with Xysma,Funebre ect...How is Beherit's live atmosphere?

The scene is good in the south of Finland.We are satisfied with only two gigs we have made.We try to do better gigs in the near future:war,paint,blood,noise ect....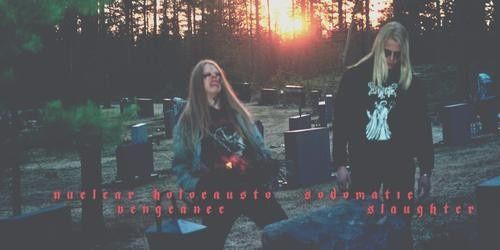 17 - Would you like to live at the time of inquisition or do you prefer to live in the twentieth century because there are more liberties for a satanist?

This is just good time for me but more interesting is to know what will happen after death.Have we immortal souls???


18 - A stupid question but essential, what would be your biggest dreams never realized in your deathlife?

To get full sleeves by ink and moves to the States!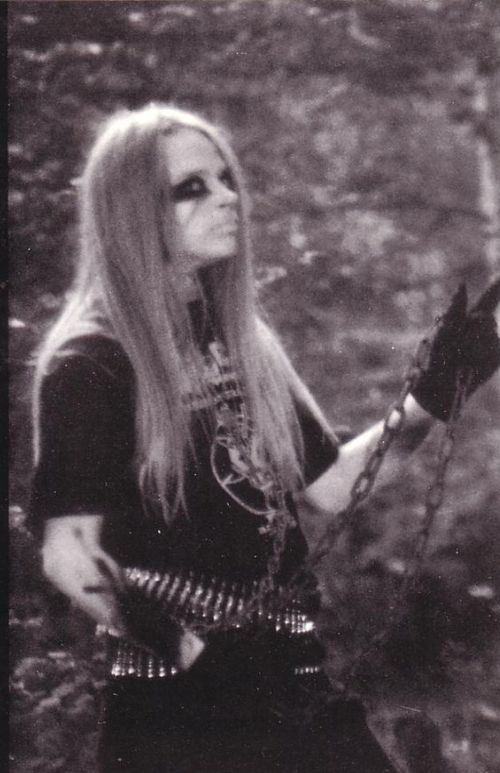 19 - Epilogue : Nuclearholocaust war is end,i let you the last evil words

Thank you.Don't guys to get anything personaly.WAR and SODOMY !!!!Get's worship him!!!!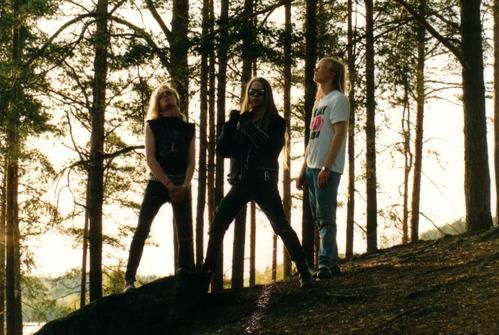 .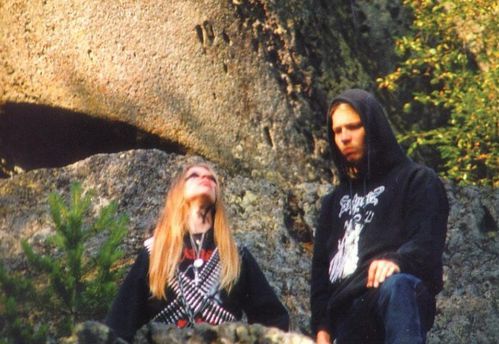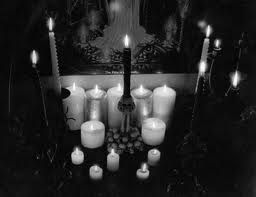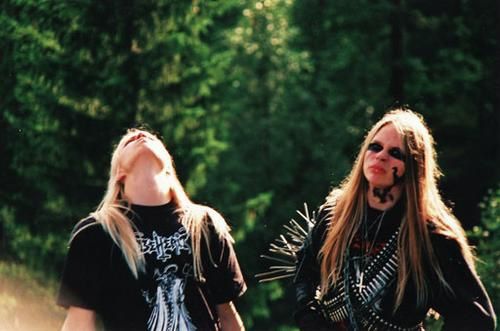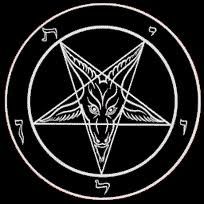 Interview : Kanz-Noz