27 août 2008
3
27
/

08
/

août
/

2008
21:05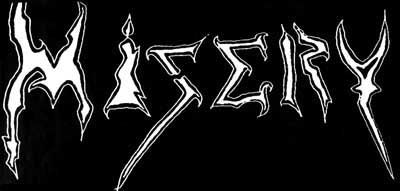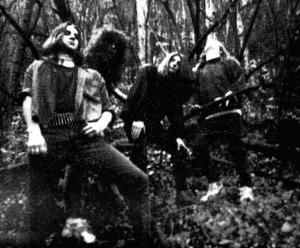 Obviously the helvete metal scene was very active in the past especially from the city of Sion which brought a bunch of black pearls such as Samael, Alastis, Sadness and MISERY having all more or less an undeniable mystic aura transporting the soul to the beyond... The passage through the light of day darkened to the remotest part of tormented thoughts seeking to reach a conspiring spirituality with natural sombre elements catching the burning hymn of death savagely transcribed on "Burning Alive" first demo showing unreal visions of decadence and insanity. In other words the second act foreshadowed the prophecy's death in the coming months. However I prefered to focuse on asking questions about the beginning of their carrier...


01 - Well to start the interview it would be necessary to explain the readers the first deaddays of Misery

We have started with three members in February 1990.After many changes in the line-up,this is the actual one:Roberto(bass and vocals),Didier(Guitar),Serge(Guitar) and me on drums.

02 - How have been the responses about ' Burning Alive ' first demo?Are you really satisfied for example with the sound?

Well,our first demo was recorded in one week-end,we were satisfied at the beginning but the sound isn't good and some tracks are too long.

03 - Have you written some new tracks for the second one?

Yes,four new and three of them appear on the new demo such Tormented soul,Salem ect...

04 - Have you done many gigs in your erea to promote it then?

We have done five gigs only in Switzerland with Samael,Nergal,P.S.F(now Nergal),Damnatory ect....

05 - Are you still good friend with Samael members since you live in the same city and that you have played on the first demo if my information is right?

Yesss dude for many years.Indeed I have played on the first demo of Samael but there was musical divergences and i was kicked out.

06 - Did you considered yourself being as much into Samael vein because I feel althought many similitude with sound/composition?However your kind of lyrics treated different topics while remaining in morbidity...

Well,we are oftenly with Samael so we can't be too much in their style.People will tell that we are just a Samael copy so we prefer to talk about phantasm,tortures,incertitudes ect....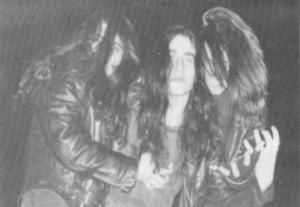 07 - So,When you have played live,what did you want to pass as for obscure messages to the audience?

We would like them to desecrate their sounds on our tracks and certainly not to stay sitting on the backside of the hall.

08 - I would like to know if you are fascinated about occult things? Are you adept of a circle like Samael members?

It fascinates me but I' m not an adept.Many people have chosen this way but they don't go very far in.

09 - A stupid question now just for fun.Do you ever tried to integrate Jesus-Christ for example as a bass player? hehe!

We have tried but he doesn't understand nothing in music so we have taken Roberto(Jesus II)

09 - What are your fave bands which you venerate the most?

Personally,I like Obituary,Candlemass,Slayer,Paradise Lost and many others very different.

10 - why have you chosen Misery as name?

I loved this name immediately,it sounds very well with our music.

11 - How is going the switzerland underground scene ?

The underground scene seems to become bigger and bigger day by day and everybody seems attracted by death metal,but either all there is some good.

12 - Does it mind you that death metal has become a big fashion,i talk for big bands at least,what do you think ?

I don't think that the known bands playing death metal will become very very know excepted into underground,the style doesn't fits on the multitop.

13 - Alright Patrick I let you conclude this interview.What else to add?

Okay,thank you for this cool interview Ronan and if you are interested in us write to this address again.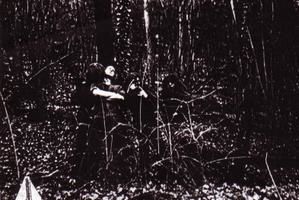 .

Interview : Kanz-Noz