2 janvier 2012
1
02
/

01
/

janvier
/

2012
10:29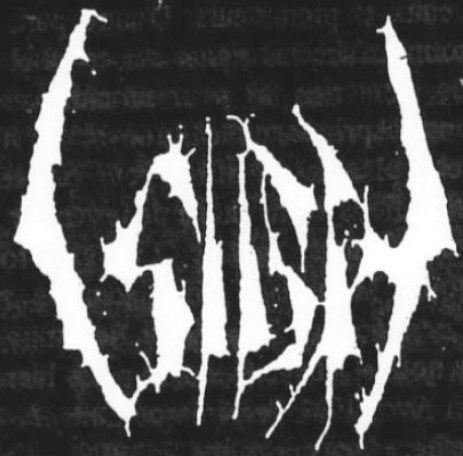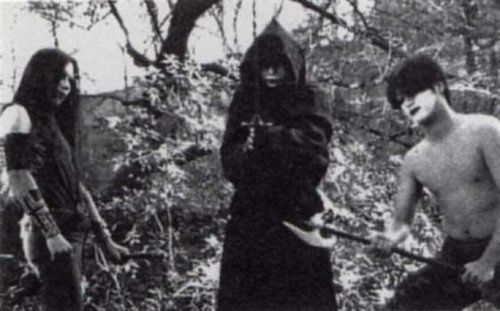 It's my privilege introduce you to SIGH.This japenese band comes from Tokyo and exists since 1989.They have released both demo's which have been profusely copied by tape-traders who helped the band to make a reputation from itlself.Their next release,the ' Requiem For Fools' 7',caught the attention of Euronymous Of The True Mayhem.He signed them on his mystical label Death Silence Productions,offering them a deal for ' Scorn Defeat '.In my opinion,this album is oustanding.Therefore,it made me want to ask a few questions to the nice Mirai.SIGH describles themselves basically as a Thrash Metal band but it could be rather categorized in Black Metal movement,but in a particular form with many dark synths and piano touches from classical music.
01 - What are the news for SIGH?

A split 7' with Kawir was released lately,I sell it for 6$.These days,work consits in
finishing the new songs for the next album ' Infidel Art ' .I'll talk at greater lenght about this album to you later one.
02 - How did you get the deal with Death Silence Productions?How were the reviews for ' Scorn Defeat '?

I was in contact with Euronymous since long time.When I sent him a tape of the ' Requiem Of Fools' EP,he liked it.At that time,DSP was the only label which released old school Thrash Metal influenced stuff.We accepted his offer immediately.The reaction to ' Scorn Defeat ' is reather good,but I'm sure some people didn't like it because we don't play trendy Black Metal.They won't bother write to me. I hate this album,so it would be stupid saying ' Everybody seems to like SIGH's album considering only, the positive letters I receive and so on '.In Japan,our album sells much better than I expected,but I don't think this is great.I'm asking myself serious which part of the people who bought the album understands what we really mean.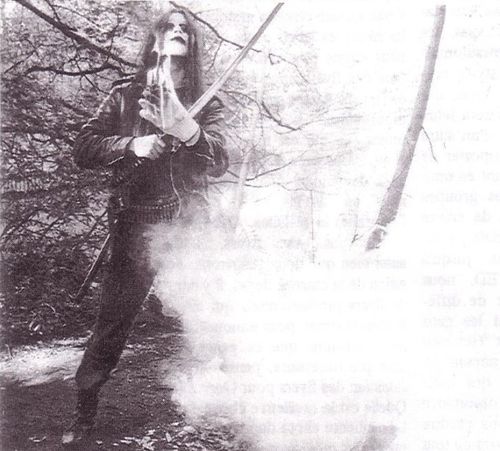 03 - Now that Euronymous is dead,do you sincerely think that DSP will survive.Will you release your next album on this label?

No,I don't so.Voices Of Wonder Records just released the albums of bands signed by Euronymous.They know nothing about Black Metal,so it's impossible for them to find new promising bands.In Some way,really nobody would like ot sign on this lousy label.They have nothing to promote our album.After Euronymous died,we got over 10 offers to release the album but we decided to stay on DSP for Euronymous,but V.O.W turned towards us.Now,we are signed on Cacophonous Records for the U.K for the next album.If everything goes well,it will be released in April 1995.I hope Cacophonous will treat us
much better than V.O.W.


04 - Do you think Japan has a good Metal since scene?

No way!It seems there are many life Metal and Grind Core bands here in Japan,but they indeniably don't belong to my damned business.Talking about the Black Metal scene,I only support ABIGAIL,SABBAT and AMDUSCIAS,ABIGAIL play fast and simple Black Metal.Their 7' EP on HSB Records as well as their split LP on Warmaster Records are incredibly fantastic.SABBAT have been there for more than ten years and they have released 6 CD's,5 EP's and several tapes.I really respect their enduring faith.AMDUSCIAS is a new Black Metal band from Tokyo.Thet 're not original enough,but their demo is really good for a debut
release.These days,some Life Metal suddenly became Black Metal without understanding its basic concept.My opinion is that the Black Metal movement that exists today is an invocation of early Thrash Metal.So,bands using ultra low typed sounding guitars and grunt vocals can't be Black Metal.How can you play Black Metal when you grew with Napalm Death influences?Il therefore strictly opposed to this reeking craps like OHURA-MAZDO and GORUGOTH.The same assholes always ruin the scene.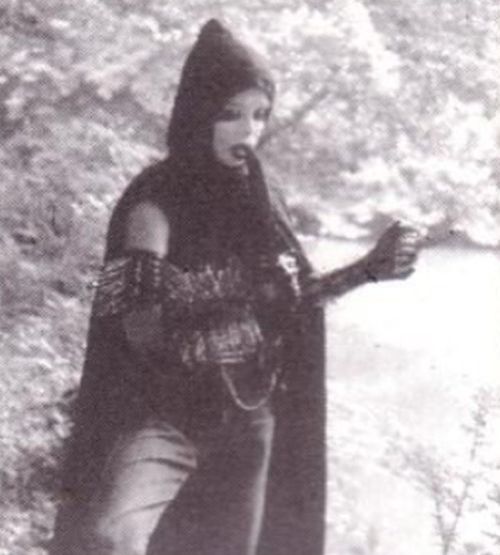 05 - Fine!Are your lyrics about satanism or is it more Japenese mythology instead?

No,my lyrics don't deal with Satanism at all.There's no reason singing about Satanism in Japan where nobody believes in Christianity.Here,nobody goes to the Church on Sundays and we don't study the bible at school.So,what's the use being an antichrist or a satanist?Of course,I'm interested in satanism,but I'll never proclaim myself as a satanist.Some of the lyrics refer to Japenese occultism like the ones about Dakini or Izuma.It's not mythology,but it looks more like things that were religiously worshipped a thousand years ago.
06 - You seem to go in a totally different way that Scandinavian Black Metal.So,I'm wondering whether you only listen to Black Metal?


The three of us grew with original Thrash Metal,so it's obvious this is our main influence.We're not part of the ones who started playing this king of music after they listened to Northern bands.For my case, I don't really listen to new Black Metal.My faves are : VENOM,BATHORY,CELTIC FROST,DEATHROW,WHIPLASH,
BULLDOZER,DESEXULT,AGRESSION,BLACK SABBATH,MERCYFUL FATE,IRON
MAIDEN,BLACK HOLE, QUARTZ,NICK CAVE,CLANNAD,WICH WITH,PINK FLOYD, LAIBACH so on.I like any kind of music as long as it's obscure and atmospheric.
07 - Could you please comment all the lyrics song from ' Scorn Defeat '?

' A Victory Of Dakini ' is about the malevolent goddess Dakini who was worshipped here in Japan some 1000 years ago.One could imagine she would live in human faith.If you promised to give you faith to her once you would die,she'll give you a super-natural power in return.' The Knell ' depicts a word ending situation.' At My Funeral ' is based on the afterlife vision in Buddhism.' Gundali ' speaks about the unknown power within us.You can control this power by signing Mantras and some other ordeals.' Ready For The Final War ' relates the end of this word again.Numerous occult swells strike this word and mortals
die as unmighty watchers.' Weakness Within ' is about the psychic power which stays hidden in our asleep brain.By waking there mind areas,you can obtain supernatural powers.' Taste Defeat ' underlines my vision of life and death.Life is really worthless and death is something we should not fear.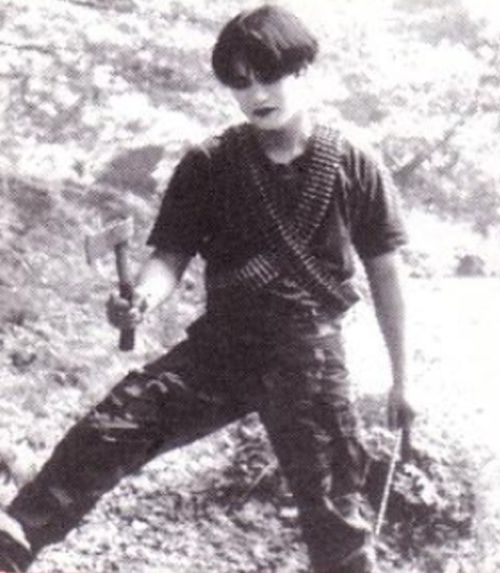 08 - The sound on your album is hard.Is it done on purpose in order to create a gloomy atmosphere?

We wanted the atmosphere of ancient Thrash Metal,so I don't think we suceeded on that point.Shinichi's axesound is typical of the hard sound.What I hate above all are lowest turned guitars,their sound is not evil at all.
09 - What do you pseudomyms mean?

No,we don't use pseudonyms.We all use our real names.Mine' Mirai ' means ' Future ' and is uncommon for a Japenese name,so many people think its a pseudonym,but it's not.
10 - Otherwise,would you like to tour in Europe?If so with which bands?

Of course,we'd like to play abroad if possible.I really hope Cacaphonous will make us tour once ' Infidel Art ' is out.I'am really sick and tired playing with these idiots of the Life Metal and Grindbore scenes with their Cannibal Corpse Tee-shirts.I must say w have to play with Life Metal bands because very few Black Metal bands play in Tokyo.If it could have been possible,we would really have wanted to play with The True Mayhem but I can't be done anymore.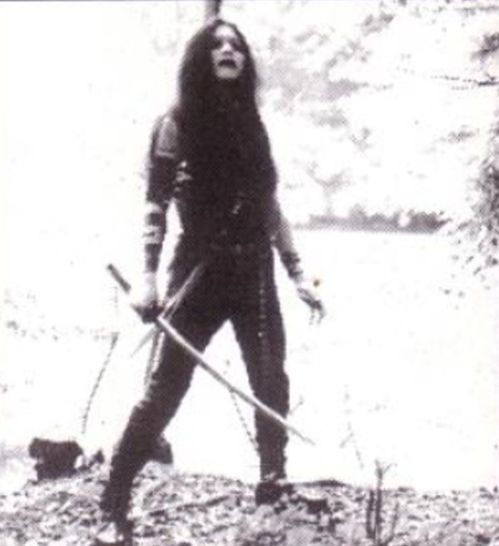 11 - Does you ' Requiem Of Fools ' 7' contains unreleased tracks?

It features three tracks.'The Knell '; ' Desolation ' and ' Taste Defeat '.I am not sure of what you mean by ' Unreleased ', but these tracks are different versions of the ones from ' Scorn Defeat '.' Desolation' will be rigorously reanranged and will appear in the forthcoming album.
12 - A part from that,did you ever commit a crime?When do you think about these dickheads who say that Grishnackh is a ' God ' because he effectively said he kiler his enemy Euronymous.So,do you have to kill someone enter the circle of the ' True ' ?

No,I never killed anybody.I really HATE Grishnackh's worshippers,they're really trendy assholes,following blindly any hype.Who signed BURZUM when Grinshnackh was a total unknown?It's plain that BURZUM would never have been huge without Euronymous.
13 - If you want to add something,feel free to write whatever you want!

Thanks for the interview.If you're interested in SIGH,just drop me a word.But no stupid type-letters.I always write that,but i still receive type-letters.They directly go to the rubbish bin.I have in mind Tee-shirt print and stickers,so ask them from me.Listen my last elegy and join our Dakini horde.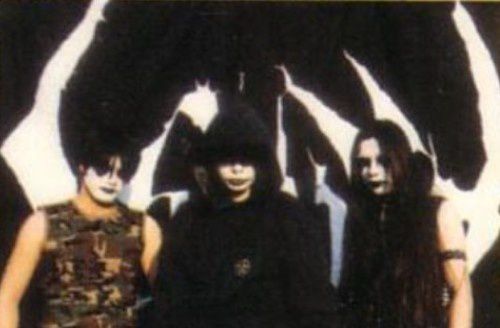 Interview Done By David Appeared Into Mystifier Zine(R.I.P) Issue III.

Thanks So Much Bloodbrother.U rule!!!The Preface Doesn't Been Modified.

Infernal Thanks To Pierrot From Raging Metal Radio For His Support!!!