14 mars 2011
1
14
/

03
/

mars
/

2011
10:45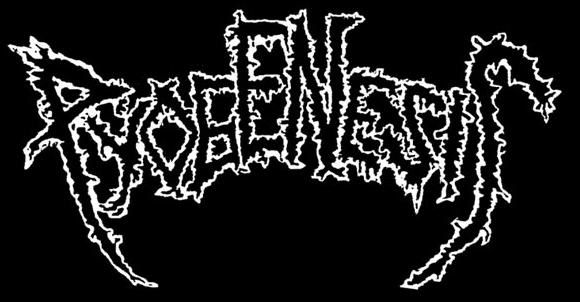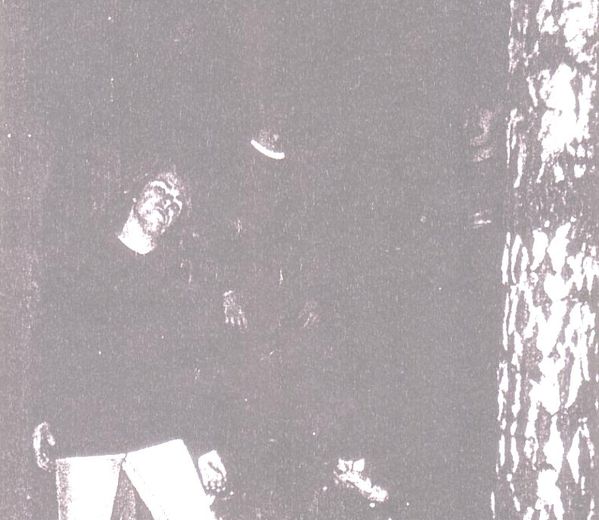 Under the name of Immortal Hate, three German musicians played thrash-metal in the early nineties...They made only one demo called "Pyogenesis Of A Festered Corpse". Inspired by the smell of intestines,they radically changed their musical direction and renamed the band PYOGENESIS one year later. They joined the living dead among psychopathic death metal legions...The grotesque madness and butchery invoked the realm of tormenting blasphemy to create the debut "Ode The Churning Seas Of Nar-Maraty" demo, giving us shivers up our backs,tearing out our bowels, spilling our guts and mutilating our veins and infecting us with gruesome thoughts which tightened our throats.They created a morbid aura and a bewitching feast for the dead.So try not to alleviate this incurable infamous spasm...I pushed the vice to dissect the inner-mind of the rebel known as Joe Azazel,not some sweet guy but more like a being manifest as rotting meat drawing in the flies.
01 - To start the interview, I would like to understand the creation of Pyogenesis?



Well,Tim and I ,we built a band of three members called Lanzer(drummer in Immortal Hate pre-band: Pyogenesis).Tim guitar/Vocals, Lanzer on drums and I played the bass. Lanzer left us after half a year and we sought a new drummer. After a lot of disappointments,we found Pit, a great drumming machine.But he was a beginner in our old time. We wrote new songs.The old lives were canceled and we played some other shows.Then in July 1991 we entered into the studio to record the demo 'Ode To...'.After the recording,we played some shows with Atrocity,Pungent Stench,Disharmonic Orchestra,and Gorefest.

02 - What is the current line-up?

Well,our line-up now is Tim on guitar and vocals, Pit on drums, Floh our new guitarist and myself on bass and vocals.

03 - Could you give me the right signification of your strange name?

The name means total degradation of the body in its pus and gastric sugar....that is all.

04 - What are the bands that influenced you to play gore death metal? I would like to know also your favorites bands.

We are influenced by Celtic Frost(old),Autopsy and I hope ourselves. But our favorites are the big death metal bands.Tim and I love cavernous and extreme voices...Floh is a fan of Hardcore and Pit listens to all death metal bands that have a good sound.

05 - How would you describe the atmosphere of your songs in comparison to the death metal you know already?

Our song are totally morbid and occult concepts from our souls.

06 - Well,are you satisfied with your demo?(recording,final result,distribution,
sale etc....)

Uhhh...What could I say about it? We worked very hard on our songs.The German labels ignore us but I don't know why. FUCK IT ALL!!! Currently we have sold 280 copies of the demo. We are going into the studio in February to record both 7"ep's and a split lp. We are going release a 7"ep with both songs from our demo in January.Look out for it!

07 - When I discovered the demo for the first time, I was shocked to hear such morbid gore vocals from the graveyard, that could make one have a heart-attack. So,does Tim use some effects in the studio?a distortion pedal for example ?

Tim is doing the normal vocals and I do the extreme deep vocals without effects!

08 - Since release of the demo, how many gigs have you done in your country? If so,with which bands?

Uhhh...Those are mentioned above. Do you want to know all the bands we played with? Up until now we have played 30 gigs with bands such as Metamorphosis, Gut(My project!), Gorefest, Noisefilter,Cemetery,Ulcerous Phlegm,Blood,Atrocity,Abhorrence,Fleshcrawl, Pungent Stench and a lot of more.....

09 - I guess that you interviewed with many zines. What is your general point of view on zines ?

I liked this one zine in east Europe that we sent our material to but we never heard anything back from these shit-rippers.Basically, I like all zines that remain true to the scene.

10 - Would you have something to say about the rip-off bands who infest the underground scene?

I HATE YOU !!!

11 - Do you like the works of Lovecraft and what do you think sincerely of his mentality?

Yeah, he only wrote the classics. He was really sick. He lived to write and he is dead. He was great!!!

12 - Well, when I was listening carefully to the demo I noticed many occult atmospheres. What were you thinking aboutthere ? occultism ?satanic beliefs ?

Well,a lot people often ask the same question....I would say also that many just love to talk...I hate people like Glen Benton. He claims that "I am a true Satanist." A true Satanist is occult.If you know what occult means,you will then understand my world. So shall it be written, so shall it be done.

13 - What do you know of France?

France...I don't know a lot about this area. I heard that the new scene is welcoming but the old people hate us from the past.But I cannot do anything about what happened. It was my time.I was a teenager, I appreciated those times.There were plenty of death metal fans like you.I know that the concerts were very expensive. The French Death Metal scene and it's fans RULE !

14 - After this demo, what are your projects?

Our projects are to be released both 7"ep's to show everyone that the Germans have other great Death Metal bands not just Morgoth,Protector and other shits. (Ron : As far as we know they from your era too!).From there, we want to make a mlp.Peaceville is very interested, and we also asked Osmose Productions. Perhaps a bigger label will like us too.The new stuff kills totally!!!Other than that, we would like to go on tour with Sinister.

15 - Go ahead and give us a last word...?

My last word is for all the people who like us. We make this music for you, we are thankful for everything...See you later.Otherwise, I leave an extra FUCK OFF to the asshole who stole from me...Ancre(17/08/1991)the original advance tape from the studio.Burn in hell fuckin' motherfucker!!!!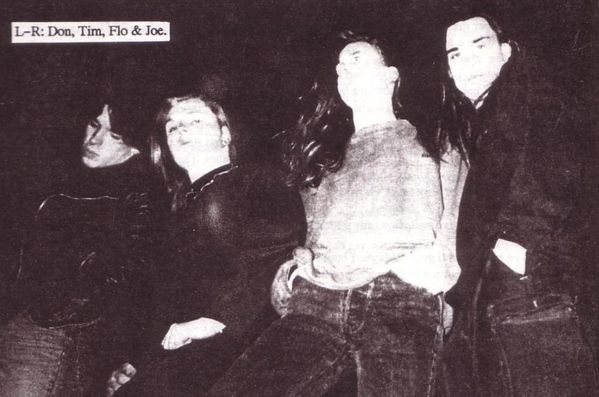 Interview : Kanz-Noz