26 février 2012
7
26
/

02
/

février
/

2012
20:26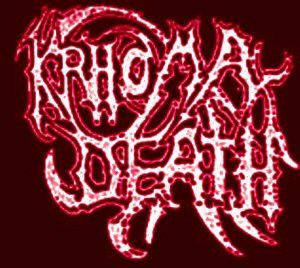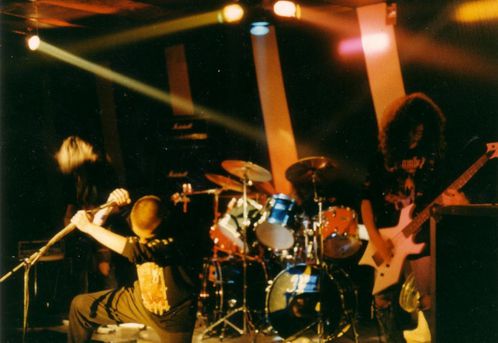 North France is known for its coal mines and also credited for an
'excellent' Death Metal scene.There is no doubt that fierce formations
like LOUDBLAST or the godly SUPURATION figured among the first line
of lighting the wick of the dymanite before others appeared later on such as
PUTRID OFFAL,SEPULCHRAL,DAGON and so on.Secondly you should not
lose sight on newcomer KRHOMA DEATH showing a high musical potential,
especially if I look at the evolution from the beginning until the gigantic
'Granting Into Corpe' full-length bearing fruit. It would be unwise to judge them
as a shitty vulgar copy starved of maturity or trying to recreate what had
already been done to reach a wider public.Well as far as know they would have
accepted to find a label more knowledgeable back then because if you listen
carefully to the sweat of such intense composition that are nothing to envy to
their influences.Well I offer them my gratitude forever. To end this, I find it quite
sad they split up,such was their tragic fate.This is why I decided to publish it,the
drummer answered me just before the veil of death arose....


01 - Hailz Olivier!Can you introduce the band?

We are a four piece band featuring Fred(Vocals),Thierry(Guitar/Bass),
Dominique(Guitar),Olivier(Drums)

02 - You have recorded your first album lately,are you satisfied with the final
result?

We haven't yet recorded the album but we're negotiating with several labels
to sign the first KHROMA DEATH album.


03 - How your music has developed since your first demo?

We have developed along the same lines as the first demo but got heavier
and gorier. Our standard has developed as well,which has enabled us to be
more technically perfect and so much better all round.



04 - What do your lyrics deal with?

Our lyrics are about various events in life.KHROMA DEATH don't do satanic
lyrics.The band hasn't at all this mentallity.Too many bands follow this trend,
while there are so many other subjects to talk about.Anyway we think it's
ridiculous to mix religion and music.But everyone must to do its own thing.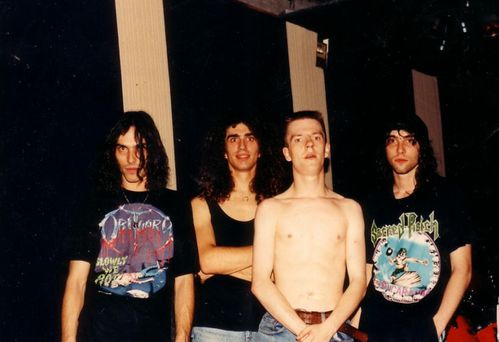 05 - What are your real influences?

OBITUARY,ENTOMBED,GOREFEST,GRAVE,SUFFOCATION ect....



06 - Do you think that the best Death scene is the Swedish one nowadays?

I think the Swedish scene is excellent but the American one is very good as
well.On both sides there are very good bands but the Swedish scene is
developing enormously and that's good for them.

07 - And what about the French scene?

The french scene isn't that good.People should look at the system from
the beginning.We are still lucky to live near to Belgium.It's a good point for
bands from the North of France.


08 - Have you given a lot concerts?What were the reactions?

We have given a few concerts but not a lot,but the reactions were good.
I think KHROMA DEATH still have fun with the audiences and we are
very pleased about that.

09 - What is the deal with S.A Bucher like?

At the moment we are talking and negotiating with S.A Bucher about the
contract.We will wait and see how that turns out.Nothing has been done yet
about KHROMADEATH.


10 - Are you working or are you still going to school?

We all work temporarily in interim to be able to play as much as possible.
It's hard but if you have to do it then you have got to do it.I think a lot of
bands are in the same situation like us and believe me,it's hard,because
we have to buy material ect...

11 - Do you like Black Metal bands?

We like Black Metal bands.I think it's a good musical style and these
bands should be supported.


12 - What you think about Occultism?

As I said before,occultism is not cup of tea,life events are enough for us and
I think we will be staung (???) with this sort of lyrics.

13 - What are your plans for '92?

Our plans for '92 are to find the best label possible to release the band's first
album.But it is not easy ,it's even very difficult and we are putting everything
in order to get there.

14 - Thanks for the interview.Last comments?

I thank you for this interview and thanks to all the readers who will read this
and enjoy KHROMADEATH.Good luck to all of you...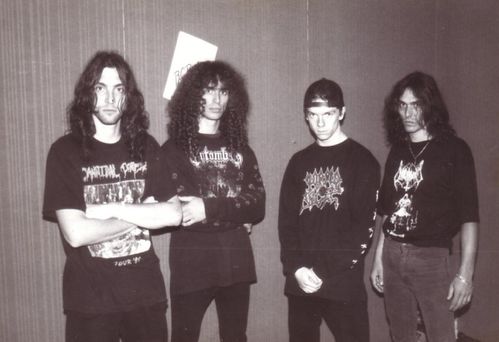 Interview : Kanz-Noz