6 février 2012
1
06
/

02
/

février
/

2012
09:54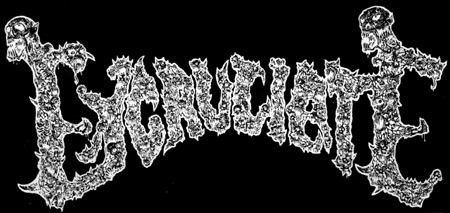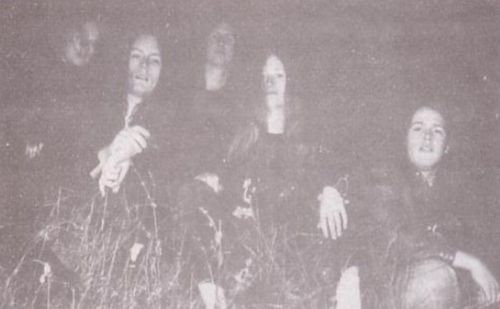 Infected by the malady - wrecked by the incurable virus, countless
teenaged Swedes contracted the disease that was "Left Hand Path"
by ENTOMBED and rode into the grisly abyss of Swedish Death Metal.
A bunch of these apocalyptic martyrs started out in 1990 as KORGULL,
changing their name to EXCRUCIATE after one rehearsal. After a long
search for these morbid death tunes, I finally managed to convince a
member of NOCTURNAL RITES (Fred or Nils, not sure) to make a copy
of the "Eternal Incubation" advance demo from 1990 which had the same
tracklist as the "Mutilation of the Past" demo. The musical maturity in the
demo was simply mind numbing and signaled the start of my long search
for an original copy. There was hope when my great friend Yann from
Necrobeastiality zine (RIP) managed to grab a copy from Johan Melander
and told me that he had ordered 10 more. So after waiting with the cock in
hand for several weeks and with many letters sent, nothing arrived. So
expressing sympathy for my psychological torment and the huge hard-on,
my friend decided to pass his copy of the demo to me for free and also
included a special FUCK OFF to this asshole in one of his issues. Being
ripped off by this fag, I was least interested in interviewing him for my zine
but Horny Carlo from Mystifier zine managed to get hold of this fuck and
submitted him to an interview. So here it goes for the benefit of mankind.
01 - Can you summarize the history of the band and the productions?


After the release of our demo ' Mutilation Of The Past ' in Sep '90, a
lot of things happened. In Jan '91, we went to the studios and recorded
what we thought was to be our second demo 'Hymns Of Mortality'
consisting of five devastating tracks. But Infest Records (France)
contacted us and wanted to take four of these songs to make a
split-LP instead and that we did. After the split-LP was released in
Sep '91, Thrash Records (France) expressed interest in a complete
LP/CD. So in Nov '91,we went to the Sunlight studio to record our
first full-length album 'Passage Of Life'. Just before recording, we
changed our vocalist and brought in Lars from the almighty
MASTICATION. The songs are: Confused Mind, Endless Suffocation,
Inhumation Postnatal, Eternal Incubation, Anatomical Self-Fertilization,
Passage Of Life, Sabbath In The Mortuary and Beyond The Circle.
In Feb '92, our second guitarist left and the new one is Janne also from
MASTICATION.Currently we are rehearsing and writing some stuff for
our next album. We don't have a label yet but we plan to release our
next piece on a larger scale. So far, our discography is: Sep '90 demo
'Mutilation...', Sep '91 split LP and May/June '92 LP/CD 'Passage Of Life'.


02 - As far I know on your first demo, Chris from THERION did the
vocals.How did you manage to do it? Have you found a new vocalist
now?


At the time when we recorded our demo 'Mutilation...', there were only
three members in the band : Hempa (Guitar), Perre (Drums) and Johan
(Guitar).I also played bass on the demo. We needed someone to help us
with vocals so we asked Chris if he could do it and he agreed. Soon after
we completed recording, we found Crippa for the vocals and Freddan for
bass.
03 - Who designed your sick logo? Who is this divine perverted artist?


His name is Daniel Kofthogen. He is now playing Bass in UNANIMATED.


04 - What are your favourite songs from all your tracks? Why?


Confused mind, Endless Suffocation and Decepted By the Church are
my favourites right now. They are brutal and fuckin' cool to play!
05 - How old are you now? At what age did you discover Death Metal?


I am 20 old years and I discovered Death Metal during its beginnings.


06 - What bands are your close friends? With which ones would you prefer
to tour?


From here all to way to Stockholm, I know almost all Death Metal
bands.Our closest friends are: THERION, EPITAPH, UNANIMATED,
LOBOTOMY, NECROPHOBIC and INTERNAL DECAY.
07 - Are there satanic elements in your music? What is occult for you?
We don't believe in Satan. We are all atheists. Everything in this world
is occult for me.
08 - Have you already been fucked over? If yes, by whom?


There are a lot of people who write to me and tell me they have a new
zine and want get some LP's, demos, lyrics, logos, T-shirts, my mom,
my shoes, my stereo etc... I hate really these kind of people.
09 - What kind of format do you prefer for your stuff : Demo, EP, LP
or CD?


Definitely LP/CD. Why go back and start over doing demos again???


10 - What is your opinion on multinational corporations? Are they

responsible for human exploitation, third-world starvation and so on?


I write my lyrics on these things!
11 - What sort of reaction you get from audience on your concerts?

We get very positive reaction from our audience. There is all sorts of
headbanging, stage-diving and total chaos!!!


12 - Fave movies and books?


Fave movies : Convulsing Terror. Fave book : Evil Confrontation by
John Esmorial.


13 - What do you think of all these small labels that release EP's of
unknown bands?

I think its great that they are supporting unknown bands.
14 - Your next songs are faster than the older ones?


They are more brutal and aggressive.


15 - Do you play covers sometimes?


When we rehearse, we sometimes play covers from BATHORY,
MORBID ANGEL, DEATH and BOLT THROWER.


16 - Whats common between Arne Babb, big tits and IMPALED
NAZARENE?


They hate everything John Blund and Lennart Hyland!


17 - Any one in the band interested in dirty magazines and porn

movies? haha!


YEAH!!!All of us!!!!!!!
18 - Don't you think that your name is a bit similar to EXCRUCIATION?
Are your going to change because of that?


Why should we do it??We crush them!!!


19 - One final growl?

Thank you Carlo for this interview and good luck to your zine. And for
all the readers, watch out for us! Buy our LP/CD from Thrash Records.
You can also order our split-LP from Infest Records (France). Have a
good life and keep moving ahead.CHEERS!!!!!!
Interview Done By Carlo Appeared For Mystifier Zine(R.I.P) Issue II.
Thanks So Much !!!
The Preface Has Been Modified By Kanz-Noz.