17 août 2008
7
17
/

08
/

août
/

2008
17:17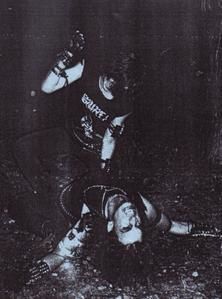 Swiss disciples of darkness SAMAEL opening the baptism of fire towards the end of 1980 years when the black metal scene wasn't infested with fuckin" trendies yet, we succumbing to triumph of death dismal by black desires of silence where sleep the defunts.Confronted by any share to be victimized to raise all stupid prejudices has their opposition if we look that the band was formed by only two warbrothers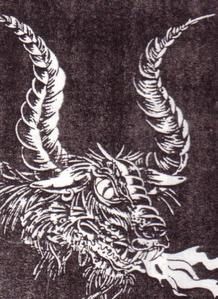 of a final achievement they did on the grotesque opera with 'Medieval prophecy' single given birth to its curse sounds flowing in my veins.Tremendous suffering will begin to be made feel also they finally recruited a bassist to complete the pentagram in order to awake slowly the dead minds deploying tedious chant of consecration to evil on the album of century ' Worship Him' lp with 'Blood fire,death' Bathory lp,undeniably this record is the pestilence of christianity.So,to celebrate the arrival of apocalypse I confessed my sins captured with Vorphalack and Masmiseim.


01 - What are the bands which influenced you in your writting way as well as your favourite bands currently?

V : Every morbid,black and evil things.My favourite bands are Candlemass,Carcass,Autopsy,Paradise lost and tons of others...

M : My favourite bands are too many to be all said.Some of them are Carcass,Candlemass,Autopsy,Saint Vitus,Venom(old).About the influences,all that we listen to can influence us.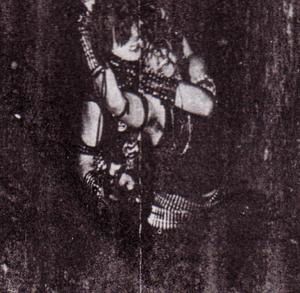 02 - Before starting to speak of the full-length Vorphalack, are you satisfied with the selling of 'Medieval prophecy' single?

V : Shitty production but good selling.

03 - Vorphalack when you were only two members in the band,did you have any problems on stage for playing your stuff well knowing that(en sachant que) you did not have a bass player yet?

V : No,I think it wasn't hard to play with only two members however we didn't have too many problems.On stage,i'll play on a guitar and a bass amplifier but itsn't the same.This is why we found Masmiseim,it was very difficult to find a good one!!!At first we didn't want to take one but now we think it was necessary...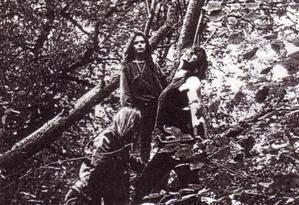 04 - Finally the black pearl 'Worship Him' lp has been released by Osmose Productions so I would like to know what is your point of view on it?

M : It was released more than one year ago.Now I think that it could have been better,especially the sound.The experience we have now will be useuful for the recording of the next album.About'Worship Him' I think it's all the same good album.

V : We are the first band releasing album on Osmose and til now i m happy with their work,it's very underground but if everyhing will go ok,we will be able to repay the recording expensives.

05 - There were rumours about Wild Rags release but everything failed.What's happened since the recording . till now?

V : We have received some propositions from different labels,but the most interesting came from Osmose.We finally decided to release our debut LP/CD on it.About Wild Rags I prefer to forget about that.....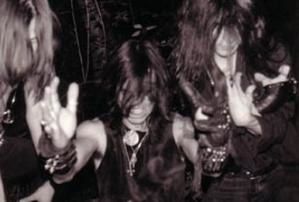 06 - Have you wasted a lot of money to record this lp?Any Osmose will help u for the next one?

V : The prize was bloody expensive;expecially for the result.But we will repay all because Osmose will give us some money for that.

07 - In how many copies has the album of the century been released?

V : It was pressed in 2000 copies but we have just a few left.So in september maybe we will have another pressing.I think the response is really good,even if it's a shame that we haven't got a good distribution.So Osmose will change also distribution company.Anyway it sells very good also thanks to independent distributors like you.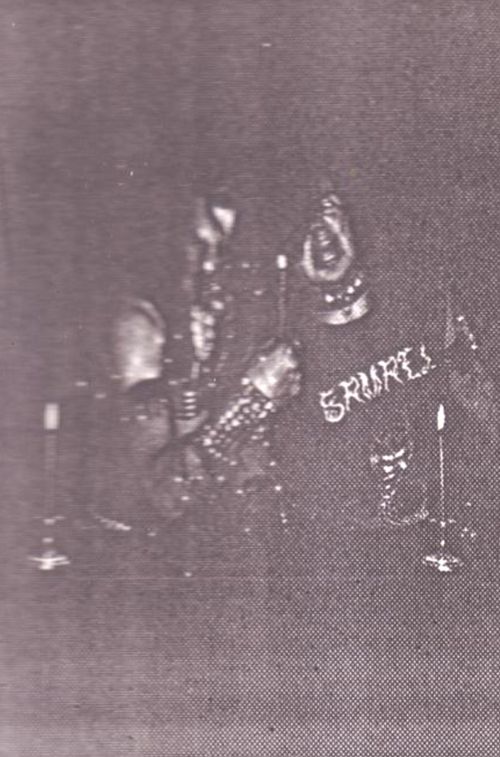 08 - That's strange the lyrics are not included so could you tell me the details for each of the songs please?

V : Sleep of Death was the first song i wrote,a naive but true vision of death.Worship Him: its a prayer to the lord of the dark side's glory.Knowledge of the ancient kingdom:speaks about an old ritual of black magic.Morbid metal :I try to explain in few words where I take inspiration to write that kind of music.The black face:It's my personal vision of apocalypse.Into the pentagram:It's kinda reflection of my personality.Messenger of light:in this song I introduce myself.

09 - Well Masmiseim,I have seen that you are the last one to join Samael black circle so,for which right reason have you left Alastis?

M : I left Alastis because Samael needed a bassist and then i knew very well Vorphalack and Xygruptor,moreover I like very much what they make(ce qu'ils font).I have left Alastis but the band exists always,it's Zmof(vocal) who makes the parts of bass now and they assure that very well within me.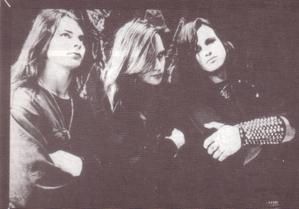 10 - Masmiseim into difinitive satanist convictions of Vorphalack and Xytraguptor close ,esoterism,occult,magik,black masses messages based on old grimoires or with the literature from the western magic tradition treating and psychic fluid interpreted under kabblistic signs being equivalent to the astral plan for whom Eliphas Levi being essence absolute...any of you share their secret doctrine?

M : Each one has its own convictions and personal on the question.We ever spoke together,each one to follow its way and to live its life like it hears.

11 - Would you like to take part in the judgement of the christ,with ponce pilate.What kind of torture would you choose?

V : Before killing him,I would have forced him to eat my ass shit,drink my piss and to be fucked by all his disciples.After his death,I would have fucked this stinking pig to put my sperm on his rotting body.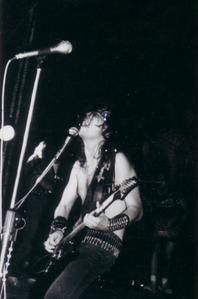 12 - Vorphalack I heard speaking that you have a luciferian movement,what is it about?

V : It doesn't exist anymore because I received only 5 letters in one year about it.It was just a correspondance circle.

13 - Are you still in relations with other occult/satanic movement?

V : Yes!
14 - Could you tell us which are the most horrible nightmares which bewitched your damned soul?

V : I have more torment when I don't sleep.

M : I don't remember my most horrible one.It must be one where I die,I think!

15 - Which is the right signification of Masmiseim?

M :You ask me too much!!!This word means all my life,I choose it before playing in Samael and Alastis thus it being to me really personal and its not in my interest to reveal you its significance.Excuse me but many persons will not understand the right sense.

16 - Masmiseim any since your arrival in the band have you done much concerts?

M : Yes,we have been in Poland and it was for a little tour which went very well that we have done with Loudblast.After that we have done some concerts in France and we have of previous dates in Germany and Switzerland,that go a little better of this side there today.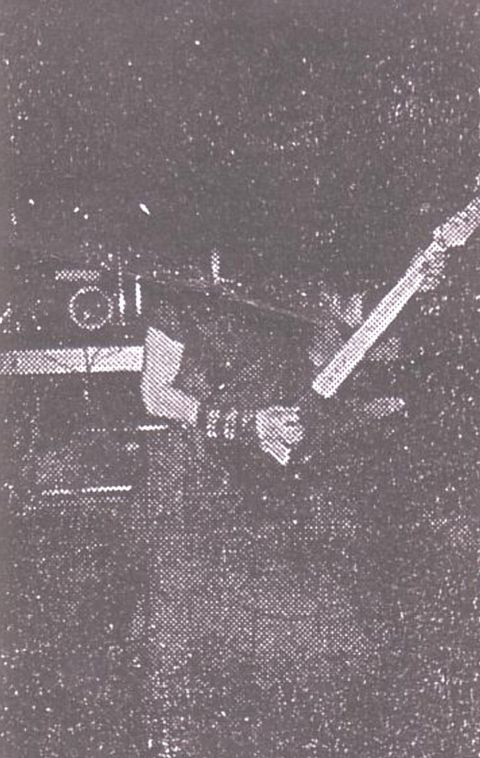 16 - Contrary to other european metal scene yours do not emerge a lot of bands in any case how is it going?

M : Execrable!!!no many bands and less in less of support of few it remains but to see french scene we doesn't have to complain.Here ever a band which released a lp attracted less than 150 fans,in france if we playing with Death Power there was 83 fans to Nançy only,then with Massacra 110 fans in the north of France thus desert.

V : Not so bad!

17 - Will we have to wait another 2 years to get a second album released or have you concrete plans for the future?

V : I hope no,but I can't promise anything.It's always hard to speak about the future.

M : Working our new songs to record the second album.

.
18 - Any last evil words?

M : Thanx for this great interview Ronan.Buy the shirt,13$(Europe)and 15$(Oversea)(Ron.Good luck with Psychopatholgical zine!!!!

V : Hail to all disciples of evil and readers of Psychopathological zine.HAIL SATHANAS !!!!!!!!!!!!!!!!!!!!!!!!!!!!!!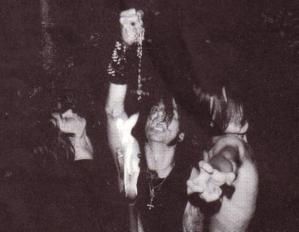 Interview : Kanz-Noz