10 août 2008
7
10
/

08
/

août
/

2008
15:50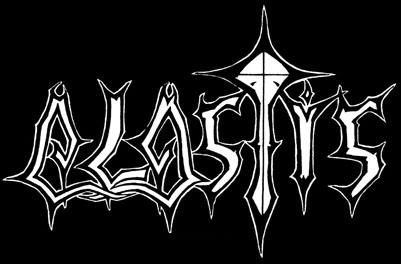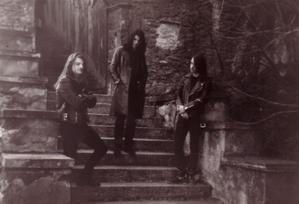 The Swiss messangers of tyranny adopted in 1987 the name 3rd Reich invoking the German frenzy from 39/45 expressing themselves without ambiguity but that didn't make the shadow of doubt that they primarely wanted to play in order to provoke a death/thrash metal style with the unique "Fatidical Date" demo,created in 1989 whose distribution almost didn't exist,for unknown reasons.However,their songs are catchy,aggressive with a brilliant production.This was heralding a movement in the same year to be reduced to ashes and to rebaptise the band ALASTIS a year later suggesting that they were tired of the etiquette of an oil band that wasn't responding to them musically.Nevertheless,the line-up didn't suffer this burden in order to welcome in the interior of the occult circle a new membre named War D and so the hateful fruit would lead to a result.During winter they manifested themselves with 'Black Wedding' pro demo insisting lyrically on the persecutions inflicted by christianity a resign from life and not to forget about the death within the suffering of a macabre sinister black/doom atmosphere executed in a merciless combat of slow agony in the glory of evil spirits.I obtain the unholy demo which will provoke torture from the hands of War D in order to ask him some questions while we wait for the darkest "The Just Law" lp


01 - HELLo War D!To begin this interview tell me what is the current line-up ?

Acronoise : drums,Eric : bass,Zemof : vocals and me : guitar and backing vocals.

02 - Well,finally ' Black Wedding ' first demo comes to be released,are you satisfied with the final result?How is it selling for the moment and have you released a new one yet?

Of course but it's an old one and i' m sure our new pieces are much better.It sells well,we haven't released another demo but we have composed new tracks for a full-lenght album.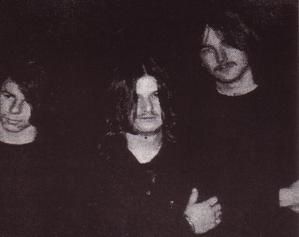 03 - Well,can you tell me then if there are in the same veins as the demo?

Sure!Since the departure of Masmseim we have composed new tracks.They are less complex and there are some rytms parts,heavy and speed.

04 - What are the bunch of bands which have really influenced you in this kind of morbid tunes close to godz
Hellhammer from your era?

Its difficult to say,i' m in the metal music since 1980 and i'v bought the Hellhammer 'Apocalyptic Raids' the first days it was for sale because I knew them since I heard one of their demos.I'm now 23 and i'v got a choice of music more than suitable.

05 - Why did Masmiseim leave Alastis in order to play for Samael?

Samael had already recorded their lp,they were in advance on Alastis and sincerely I would have done the same...Moreover they were much more known than us...

06 - Have you found a new bassist yet?

We have persuaded Zumof to take the bass.

07 - A thing chocked me because in your country the bands such as Misery,Sadness,Samael and you have got a bit the same sound and feeling,why is that?

It's very complicated to understand indeed,we have known each other for some years and even before creating the bands.In this time we weren't into death metal and we knew each other because of this particularity.Before being,the drummer of Misery,Pat played with Samael,he played also with me in a band called Cry War,then he left with Vorphamack to create Samael.I met Masmiseim(a shool friend of my brother) and we took in his brother Acronoise to create Alastis.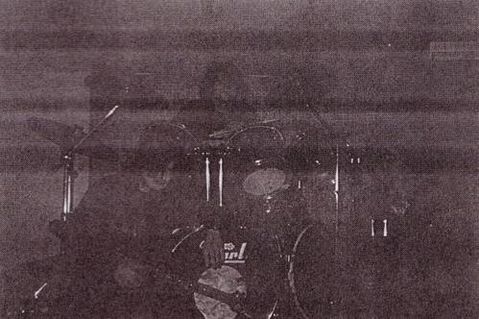 08 - I dare to imagine you have done many concerts so far, by curiosity with which bands?

Right Ronan!We have done some with Agressor,Samael,Excruciation,Shud and Susperia.

09 - Are you into satanism and occultism?

I 'm very interested in occultism and even if it's near to satanism...but I don't think that I'm a fervent devotee of Satan...

10 - Would you like to create a satanic sect with Samael members?

We joined a sect but I haven't formed one...

11 - Will you have something to say about the tragic death of dead from hellish The True Mayhem because i'v learned you waere in contact with him regulary ago?

A friend,I salute his act and i pay a tribute to him....

12 - To change the topic,what regard have you for the swedish scene in general?

A lot of goods bands...

13 - What are the albums that you appreciate the most currently?

There's the last Slayer which astonished me in well,the first Entombed and finally the mighty live of Candlemass.

14 - So,what are your projects for the year 1992 after having finished with the promotion of the demo?

As i told you above,surely one lp/cd for the end of the year if not pearhaps some gigs...nothing special.

15 - Allright,I hope you will burn the cross back in the next months,thanks for supporting Psychopathological Zine so I let you conclude the last chapter...

Thanks Ronan for your interview and remind your readers that our demo' Black wedding' is always available for 7$ or 40F to my adress.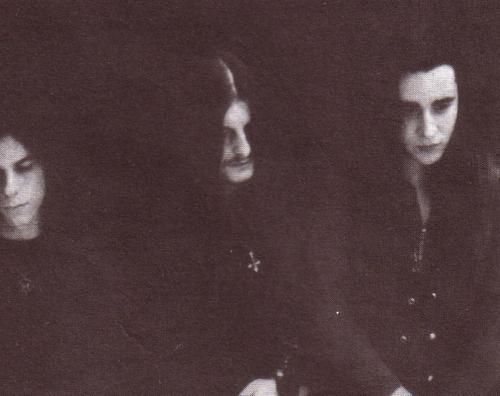 Interview : Kanz-Noz