23 juillet 2008
3
23
/

07
/

juillet
/

2008
01:51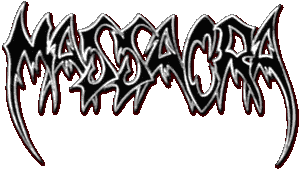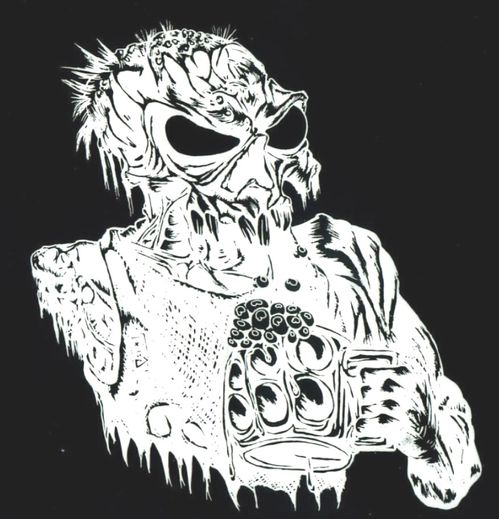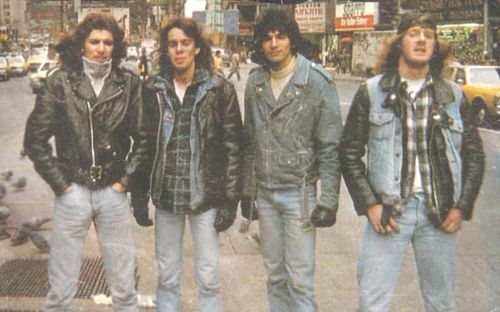 A lengendary band from the french extreme metal scene of the late eighties, MASSACRA was one of the most brutal bands along with Agressor in the Thrash/Death style.They released real masterpieces, especially the two first ones 'Massacra' and 'Enjoy the violence', these albums should never be forgotten! They later evolved into a more rock influenced metal similar to the finish band Xysma for instance... but the audience didn't follow them in their evolution, and the disappearance of rhythm guitarist Fred Death, who died tragically from an uncurable brain tumor, would be the final episode of the band sad fate as they were lead to split up by respect for their ever-missing member. About 1995 they formed Zero Tolerance, a more industrial metal influenced side project, which released only one album.The following interview was done before the release of the 'Signs of the Decline' full-lenght by Thierry Perret, an old french correspondent living in Paris who maintened a relationsphip with them from the beginning to the end of their carreer. Having asked him if he would accept to let it appear in my second issue, he agreed and also interviewed the other guitarist Jean-Marc Tristani at a Saturday night party to give it more lenght, however I find these questions to be a bit insipid and cruelly missing inspiration, which remind me my own older interviews. I would like to dedicate this interview to Fred 'Death' Duval (r.i.p)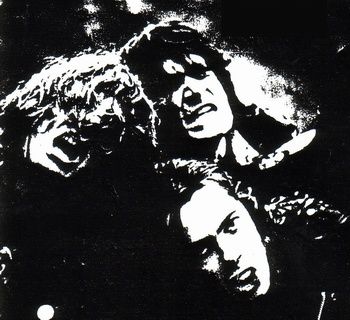 01 - Let's go back in the history of the band...
Well, we started in 1986, we were five musicians then, Pascal, Fred, Manu, Coron and myself. Our guitarist Coron was a fast and technical guitarist, he helped me a lot to evolve with my playing, but he and Manu left the band later so we played as a trio.Under this formation we recorded our first demo in 1987, 'Legion of Torture'. After that Fred our drummer moved to the States, so we replaced him by a new drummer, Chris. In 1988 we recorded our second demo 'Final Holocaust' which was far better and faster than the first one. When Fred came back from the States he rejoined the band but as a second guitarist. We made many gigs, and in 1989 we released our third demo 'Legion of Death'. After that we moved to Canada for promotion and some more gigs, but it wasn't sucessful... and we signed a deal with Shark Records. The first album sold well (15 000 copies in Europe) and we played a lot of gigs in the following. In 1991 we released our second album 'Enjoy the Violence'....
02 - Were you satisfied with your deal with Shark Records?
Yes and no, but we had no other choice then, it was the only label who wanted us... One more album and we' ll see....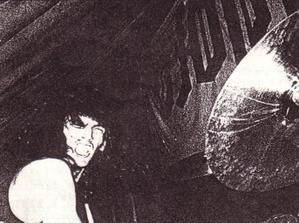 03 - What do you think of those bands who go to the USA to record their albums but have a not so good musical level?
These bands you speak about think that it's the producer who will do everything for them, but if you play shit, even if you record with Scott Burns, it's not him who can change your music or help you to play better...
04 - When you listen to the albums recorded at the Morrisound or Sunlight studios, don't you feel like listening to the same thing every time?

Exactly, everybody agrees with that....
05 - Would you like to record at one of them?

None!

06 - Which memory do you keep about your concert with Samael? And explain me what was the problem you had to meet in Lorient (Britanny city)?
When we arrived in Lorient no gig had been prepared, the pub was closed, so we went to the house of the man but we just saw his wife, he wasn't there... With Samael it was cool, they were great guys, but the tour was shit, except in Nancy.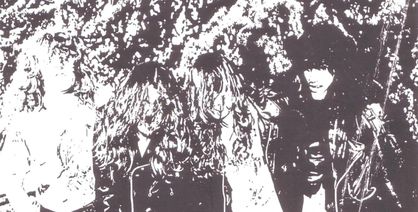 07 - And about the tour manager, how was he like?
Hervé Herbault (the boss of Osmose Productions), cool guy! We had fun with him, he was the bus driver, in fact it was more like holidays.
08 - Then how was the other tour with Benediction like?

It was better, really good, the guys of Benediction are really pretty nice people, occasionnally stupid, but we had fun together all the same.
09 - They were not too pretentious?

No, not at all, they spent their free time drinking and smoking, we drank less than them, but it was hard sometimes when we didn't have food when we arrived, nothing for cleaning, it was hell!!!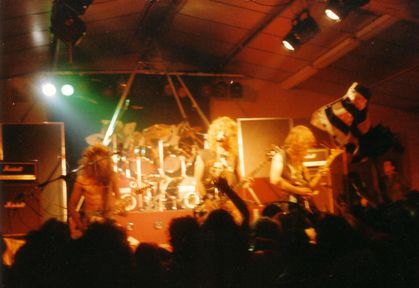 10 - So, I heard you were unlucky in Rostok again because of another unforeseen problem...
Some people from the audience were on the stage and made the amps fall down, they were totally crazy, we played one song and during the second one the amps fell down, there were some material damages.... piss them off!!!
11 - Did you meet many other bands?

Not so many, we played with Asphyx but is was so good, we played also with Incubus (pre:Opprobrium) they made a fuckin great set, but we didn't talk so much with them. A band we talked a lot with was Gwar, they was very pleasant and very agressive on stage. At the beginning we wondered who were these people? They kept their make-up for the majority of the time because it was difficult to clean it up.
12 - Do you think about leaving France someday?

Oh yes absolutely!!! But we don't know where to go actually.... (Ron: they moved to Germany later)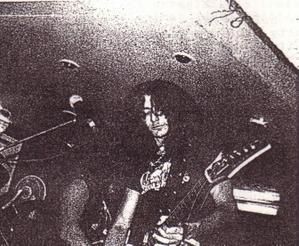 13 - Tell me please about the festival in Poland on the 27-04-1991 and the bands you played with there?

It was hot as Hell, 500 people, it was our best gig. We didn't except something like that. Before the gig we were in our corner as usual, saying nothing, unlike the guys of Atrocity, Candlemass and Holy Moses who were always speaking and acting like if they were stars... we prefered speaking with Vader, it was the second time we played with them, they're gods in Poland. It's probably why they don't want to leave their country, they love them. So, when we arrived on stage it was the apotheosis, they weren't happy to see us leaving the stage at the end of our show, we didn't except a so great audience for us.
14 - What was the main reason for Chris to leave the band?.

Because he wanted to leave... we couldn't force him to stay you know.
15 - Could you present the newcomer called Mattias?

His name is Mattias Limmer, he comes from Germany. He lived in East Germany five years ago, he asked for moving to the West, so he will first record the new album with us, after that he will see well if he wants to stay with us or not.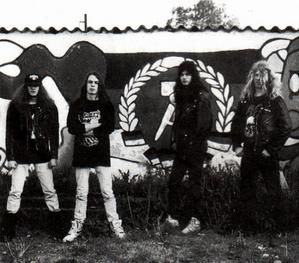 16 - Are you are satisfied with his service?
He's not the best drummer but he has a lot of motivation, he learned 10 tracks in one week. He wants to learn, he wants to play, and he is cool.
17 - If my information is correct he played in another band some time ago..

Indeed he played in a small band called Obscuritas and they made two demos and several gigs, it's grind death metal.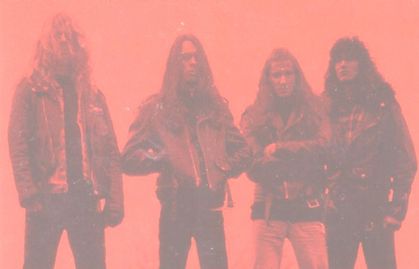 18 - Do you have an idea about how many copies of 'Enjoy the Violence' you sold and in which area it sells. the most?

We sold 30 000 copies, mostly in Germany.
19 - I know that you maintened a strong relationship with the women of Witches (French thrash metal band), what's up with her? Hehe!

Well, they doesn't exist anymore, they moved from Argenteuil (garbage city located near Paris). They spent their time splitting up and they played really shitty music!!!
20 - What are your projects for the future?


We 're going to record our third album. We go into studio in April, we hope to release it in September, it will be called 'Signs of Decline'. We produce it ourselves.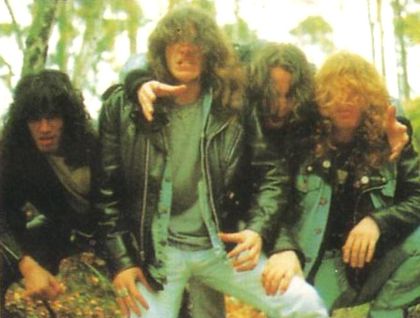 21 - What do you currently listen to as kind of metal?

Nirvana (Ron: shameful!!!) as well as the last albums by Carcass and Entombed.
22 - Last words to add?

Cheers mate!
Thanks So Much To Thierry Perret For His Support !!!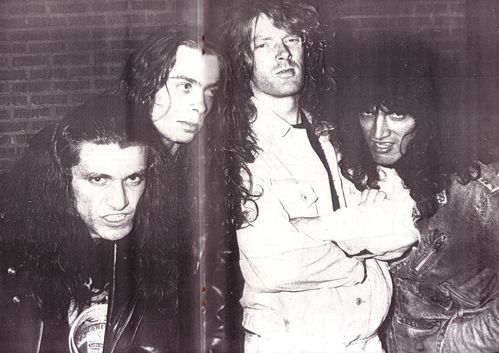 Interview : Kanz-Noz