20 juillet 2008
7
20
/

07
/

juillet
/

2008
10:38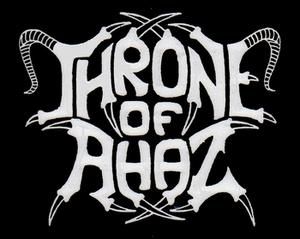 The scandinavian black metal band Throne of Ahaz was founded in the coldest forest of Sweden in winter 1991 under a different name with a different line-up, yet they have always spreaded the Gods storm in this age of utter madness - just listen to to their demo 'At the Mountain of Northern Darkness' that blew a deadly wind through the fields of blood and iron. They reached the golden dawn with the release of their full-lenght but fate called them to rejoin the Valhalla.Gentleman Fredrik vocalist nicely accepted the following interview.
01 - Hello Fredrik! How did you choose the band name? Would you let the readers know about its precise meaning?
Well, Kalle found it in a book he read, he is an assiduous reader. 'Ahaz' is a demon and I suppose everybody know what 'Throne' means.
02 - Under what conditions did the recording of the 'At The Mountains of the Northern Storm' demo happen?
That was really great, Janne helped us in the studio and did a very good job, the studio was really nice. We are satisfied with the sound and the tracks are great, except for the last one that is old and a bit boring in my opinion. The trouble with this demo is the cover picture, we don't like it at all.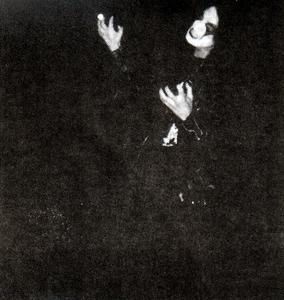 03 - Did you make some gigs?

Yeah! We did two and they were dark and Armageddon like. Too bad they took place in small venues with apathetic audiences who just stupidly stared at us, what a shit!!! But we don't give much importance to live performances, it quickly gets boring for the audience when you always play in the same places. But soon we will play our first concert since the release of the demo with local bands such as Nocturnal Rites and Moral Decay.
04 - As for I know you are from the city of Umea, like Nocturnal Rites and Moral Decay. What do you think about these bands? Are there other interesting bands from that place?

I think they are talentuous and original, they play their own style of death metal. Except for these two bands there are only 'commercial' death metal bands, although some of them are good, like Abcess and Disgorge.
05 - Can you tell me about your influences? What are your favourite bands to this day?
I think we are influenced by everything we listen to. I listen to a lot of different stuffs, such as Bathory, Tiamat, Bestial Summoning, Pandemonium, Merciless (swe), Rotting Christ, Fester, Dark Throne, Profanatica, Marduk, (old) Kreator, Nocturnal Rites, Manowar, Necromantia and many else.


06 - What is your position about satanism?

There is nothing wrong with being a satanist, but many believe they are whereas they are not. I am rather interested in the pagan religions, the gods the Vikings worshipped. We have to follow the call of the One-Eyed Man.
07 - Do you read much, if yes what kind of litterature are you interested in?

I like reading books about Vikings and also occultism.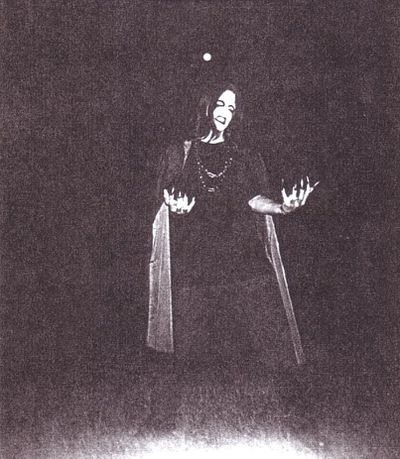 08 - What do you know about the french metal scene?

I. don't know much about your national scene, only a few bands I have heard about,
such as Disabled.
09 - What are your projects for the future?

We will keep on rehearsing, play a gig or two here in Uema, compose new tracks for a potential album (I hope), drink much beer and wine and 'Knulla the bajsrand of kexis'.
10 - A last word for the readers of Psychopathological zine?

Yeah, drink much beer, buy our demo and ' Valdta en kristen i roven'! And to you Ronan, I say thank you for this great interview and wish you good luck with your fanzine!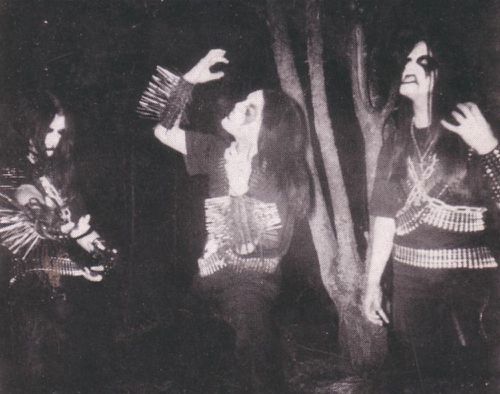 Interview : Kanz-Noz