13 juillet 2008
7
13
/

07
/

juillet
/

2008
10:49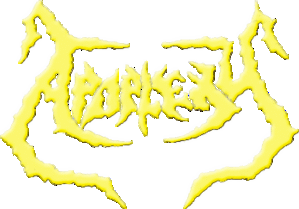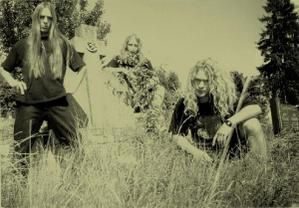 I suppose gravitational being to introduce for the first time a slovakian Death metal band into my pages, always is it APOPLEXY making turn the mill towards the beginnings 90 ' S also they carried out " Dysmorphobia " demonstration which without any doubt had an enormous musical potential to captivate the listeners as a whole what predicted has to amplify of advantage formidable a full-lenght worms intense songs and anything else. And indeed solved in the cauldron bolting Tears the unborn has to leap off to translate best representative the death melody metal clarifying sound of subtle and melancholical heavyness songs which thus to exceed has my own opinion the precursors they took inspirations after a fashion while remagnant the writing intended blew the rush being propelled ahead. In spite of one justifying approach of the beginning the exploitation tightens has to also start a loud second album was a relatively perilous challenge has to raise again in which case " Monarchy of the damned " not to reach unfortunately not the smoothness first but it seems to me that it would not be necessary to blame them for as much due surely has a preoccupation with a production not putting not contained in order ascending, except this little detail that is brilliant a part.Holy shit! Who more is the group dislocated a few years later resigned has all to stop abruptly coming by mutual agreement, it rhyme does not have anything to say qu `they one not obtained the recognition deserved in the areas Slavic and it unjustified of would be ignored as being a group of second zone amongs which another formations unknown underground of the east-european land to have also proven with enthusiasm an infernal beverage delicated with the old spirits. Of aillor, I asked pleasant Los de Majster Kat if it were possible to touch a word Mario the main thing frontman has as you can to notice it run with the bottom to answer not denying any elements… which is not the case of some lost sheeps…

01 - Hi Mario! What have you become since the split of APOPLEXY? Did you stay in good terms with the other members?

I think that each band is being developed in human also musican side.If relations are antagonic it becomes to power struggles and tendency to shift theirs music´s motives ...In our band I have free hands and nobody except me didn´t want to be involved in composing. We are still good friends, however we don´t see each other so often.
02 - How is it that you don't manage the APOPLEXY Myspace page by yourself? Los of Majster Kat does it instead of you?

Los is one of our fans, who has been "emerged in internet", was accosted by our music and we appreciate his iniciative in creating our web side and we are also very thankful as a ex-band... thank you Los ...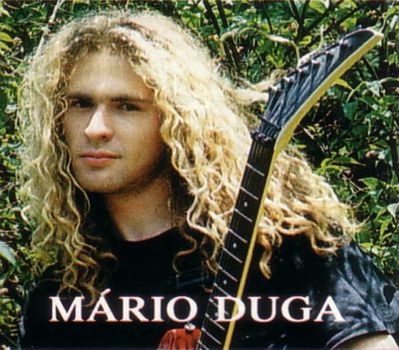 03- Well, in the beginning about summer 1991, you and Fiscal decided to form the band, later completed by Andrej Kohout in November 1991 and Palo Bohac in April 1992. How did you meet? Wasn't it difficult to find musicians in your homeland to play that kind of music, since Myjava is a more or less rural city?

As friends we spent our times of "doing nothing" by playing instruments and listening same music style and also we have flavour to create... "Garage drinking" with music support auold us together in that times, later after other members income, we started to take music seriously... We listened about others slovak groups with similar style and started to thinking about demo recording, concerts a so on ...We didn´t have problems with choosing members, because we knew many "elated boys" , but not always reliable... First of all we have been good friends, who didn´t run to other gang after finishing practice, but who went to pub to have a beer and talk about whatever...

04 - Being a death metal fan, I had the lucky opportunity to discover APOPLEXY with the help of an american friend at the time of your first demo. I have to say I was baffled when I listened to such an unusual music: great guitar soli and harmonies, synthetic passages building a dark atmosphere... Did you know from the beginning that the material was strong? If I'm not mistaken, you got lots of positives reactions from fanzines? Would you have liked to change something that you didn't pay attention to at the time of its making?

It is interessting what way you received our demo ... It confirmed fact, that underground has strong global representation of fans.First demo is really unique in compare with others published, because of condition, in which it was recorded – 4 stop mix in that time!!! It was several times modified into one entity, nevertheless it reach fully cold and dark sound, which correspond with our vision how total feeling should look like...Message of our music belong to all "metal brothers and sister" – it was message exited within and when I listen it after years again, I feel satisfaction for all spended time and difficult conditions, which all beginning bands should come through...
05 - Some time later you played in several festivals in Slovakia and Czech Republic such as the Immortal Souls Fest, Brainwasking Fest, and so on... How did you manage to be invited to play there? Did it make you euphoric to play for vast audiences? How were the audience reactions like?


Andrej guarded as for management side concerts and interviews.Administrators of concerts usually read about us in fanzines and through his address invited us to concert ... We were always undistinguished by concert´s atmosphere and sometimes after our concert playing, we abreacted ourselves with fans under stage and listened other groups... and our fans and administrators reaction??? Previously positive... Except for some con tricks from aministrators – like not paying fare, but one get accustomed to this ...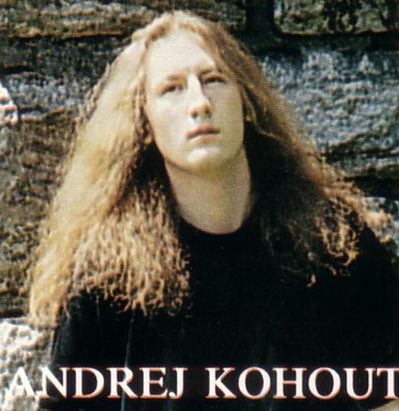 06 - If I'm not mistaken, living in central Europe in the early 90s while being an extreme music fan implied that you had to spend countless hours looking for albums, since most of foreign records were almost impossible to find, and local bands albums were dubbed to cassette tapes (remember Carnage Records)... So how did you discover all those (known) bands that influenced you? Did you have some sort of local or national mailorder lists at that time?

In time of our beginning it was big problem with demo tape publishing(neither with CD !:), big labels didn´t exist, music publishing related with comercial sale. Because of this extreme style, thanks to few elated benefactors, small home publishers rised. With publishing their own fanzines, they have good world-wide cooperation with other similar fans, who supported this way home music backhround ... however each band usually covers tape-production cost /500 pieces/ by itself.

07 - Getting back to the history of Slovakia, I'd say that January the First 1993 will remain a memorable day with the fall of the Communist government in November 1989, all that period we call (in France at least) 'The Velvet Revolution'. Did you feel that something was changing among the population before it happened? What sort of deprivation did you suffer from at the time of communism? Do you sometimes feel some sort of nostalgia for the days when you were dominated by those dirty Bolcheviks?

Yes ... communist kept rock music on the sly... Alhough some heavy metal bands record own LP and sold them officially, they had to go through text censorship ... and "west-music" (like it was called at that time) was sold in illegal market, till police swelled up and distrained goods upon... Next possibility was visiting abroad /if you get visa/ and smuggling out some tapes or LP with such kind of music... Reflex of that time you can see everywhere ... uncountable crowds in shops, where we were allowed to buy fruits or sweet in portion or goods from allied socialitic countries... Flags and proletarian motto on buildings were part of our life... In that times we were just students, who were prohibited to wear long hairs, we had to suppress inside reb ... so we invited revolution as rebirth...
08 - To stick with history, an independant nazi state was created under the presidence of Jozef Tiso in 1939 that lasted until the creation of resistance in 1944 and the final defeat of the Slovakian army at the end of the war. My question is related to the former one: sincerily, don't you think you have been seriously cursed by history, for after having fought the nazi army you passed under the domination of the communists?

We should make piece with history and live in presence and in what happens by the way.... It is worthless to dream about something what might have happened but haven´t .. That´s life about... usually does´t offer same chance twice...

09 - Getting back to more musical concerns, after the first demo you composed new songs while retaining the basis you had already exposed, and make the structures evolve by using tons of technical breaks and even more elaborated, heavy and emotional harmonies. How would you qualify 'Tears of the Unborn' retrospectively? How did you pay for that recording, was it a massive investment for you at that time?

After demo "Dysmorphobia" publishing, concert offers started, we invited this, but we also needed to create.... I think that we started to concentrate more in technique, more pasages in composition, change of rythm, or more melodic theme, which didn´t repeat. I think that each material from published records is different, each has completely different feeling... I don´t know if it was intention, but I don´t like when band play the same in all albums, till you get feeling that it prey itself /except Iron Maiden, or AC-DC – I can´t imagine differentWe paid form studio abour 25.000,- Sk /= 740 EUR/ and for 1 hour 700,- Sk /20 EUR/ ... and in comparision: salary was around 7.000,- Sk /=200 EUR/...But this happened in 1995, nowaday price in studio have rised (salary also)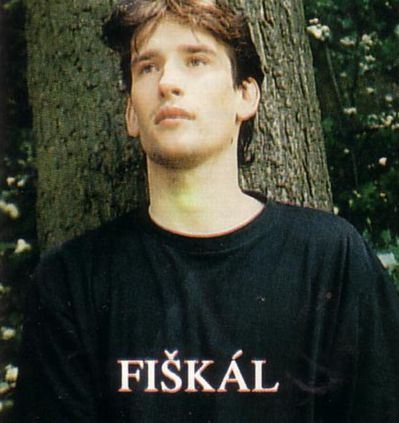 10 - How many hours did you spend everyday to record the tracks and make them sound like you wanted to? Did you have some sort of a special process for that?


In studio, we could finally play more with sound and effort of guitar to be superior markedly overrided. On the other side with time lapse, I miss substance ...We recorded twice: one week battery with guitar background and next week solitaire, vocal and mix... In studio, we tried to give the maximum effort in order to make the best result...

11 - Please tell me a bit about your contract with the slovakian label Station Master Records? Under what circumstances did you sign with them? Did you get offers from foreign labels?

Station Master was label of Thomas Kmeť, owner of Exponent studio in Leopoldov – Šulekovo and he offer album publishing of 500 pc under his mark by himself... As for other publishers – there was only one offer - from "Immortal souls" – as a part of "Slovak death metal selection"...
12 - I don't want to sound agressive but I have to say their work wasn't particularly impressive, to say the least. The promotional work in particular was close to zero, and the lack of a correct distribution ruined a part of all your efforts. Was it all only because of the restricted financial capabilities or was there another reason?

Each recorded album, was published in 500 pieces. We didn´t expect from that "business" earnings /we had jobs and music was our hobby/, but each publishing of new material cost next financial charge, plus charge for equipment, studio, concerts ... we sent approximately 100 pc promo materials to zines or publisher for free...We didn´t find sponsors and our financial possibilities wasn´t best, so we fell into debts, that were constantly growing ... it was partly covered by sale of CD themselves...

13 - The lyrics deal with your disgust for the human race, a feeling you express through emotions like bitterness, hatred, rebellion, depression, and so on... Honestly, what would the good solution(s) to avoid all the misdirected opinions and the ignorance that make us so vulnerable sometimes? As an observer, I have noticed that many people retreat into themselves nowadays simply to protect themselves against the disturbing elements from their environment, and also because our behaviour tends to become more and more individualistic. Don't you think that the human society contains within itself the reason for its own dividing and that the ideal of being 'one for all, all for one' is nothing but a paradox inherited from the filthy christian morality?

In times when we created text, we fully experienced life, we were searching for purpose of life in different attributes as it is today ... when school predicated about moral values, truth, love and in streets or real life your ash is kicked just because of this values – you wake up quickly...and nowaday world is world of predators driving material values, not caring for nature devastation or human lives. They hide their real face under nice motto and false morality... I disagree with him, we need to keep our human face ... I don´t want to lowly turn my face against someone, who once hit me...

14 - An event troubled the line-up when Fiskal departed and left his seat to Oliver Ondras who didn't last long himself because of a matter of geographical distance. Do you remember why Fiskal wanted to call it quit? What kind of memory do you keep of him as a musician and a person? Did Oliver have a better musical level?

Shortly, after "Tears of unbor" publishing, when concerts contracts started to appear, Fiskal said that he finish... I didn´t know his real motives till today... soon finished Palo, who married...We were force to draw in one guitar... but less people, less problems... in that times we answeared Oliver´s advertisement and he in spite of long distance commuted to "week practicing" and after short time he managed all music material extraordinarily. He learn quickly and besides death metal he tend to jazz and his feeling was great addition in this album recording.In this triple composition we play concerts and also created new material...

15 - In summer 1997 good luck is on your side again when you recruit Pegas, a famous drummer who had played with HYPNOS and KRABATHOR. Had you auditioned several drummers before getting him? Did he have to moved to Slovakia since he lived in Czech Republic?

After time when Oliver finished his concert supply in band and didn´t want to stay longer because he planed his own project, we finished Apoplexy officialy.After one year we went in Piešťany to see Vlado and Braňo from "Dehydrated". Andrej fix an appointment with Pegas who was "on the wallaby" in that time. One practicing with him started us up, we dusted our instruments and rebuilt band ... we closed ourselves in practice room and created new material. I was strongly influenced by Pegas grind-death metal feedback... we stiffened up...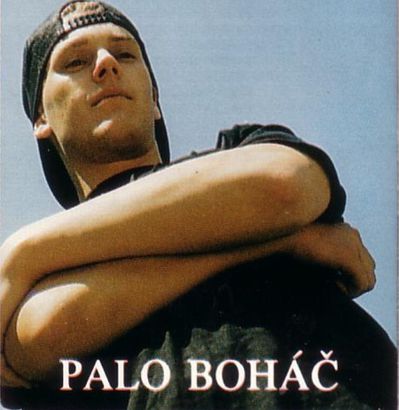 16 - After that you waited for two long years before 'Monarchy of the Damned' was finally recorded, and that record exposed a far less inspired death metal than the previous one. I would even say it was a regression in term of sound production, which is maybe what really plagued the record. And your new contract with Akne Productions was a disappointment for you...
Approximately 3 days after "Monarchy of damned" recording I had to followed millitary service so it was impossible to play concerts. We sent our new recorded material in form of demo to fanzines and small publishers, however without response... But afte half year I was mooved in other combat unit, where I met one chap, who published fanzines and was about to publish tape of fifth metal band. Our album pleased him so much, that he published it and supply world distribution....

18 - Another very interesting aspect of APOPLEXY is the naturalistic vibe aiming at the absolute and serenity... I refer to picture of you taken with a celtic cross suggesting a worshipping for a heathen entity. Being a feverish admirer of old pagan stones, could you give me explanations and details about the place where the picture was taken? What other places of interest would you recommend me to visit in your country?

Back cover with our faces was made in nearby cemenery. If you are in flawor to visit our country, there is one more mysttic castle "Čachtice", where bloody Alžeta Bathory lived... Of course there are many interesting monuments around my native town , where is possible to take inspiration for photos like that: Bojnice, Branč, Beckov...

19 - The name of APOPLEXY was a source of mistake since it was used by several extreme metal bands in the 90s, such as the norwegian black metal band (that made an excellent demo in 1993) and the finnish death metal band (formed in 1990). Did you know at the time that other bands beared that name? Now that I think about it, maybe you came to know some of those bands because of that name similarity?
I met greeting of other Apoplexy in web, but I haven´t listened their music yet, however I fulfil this kind task whether of curiosity or felowhip to same title...If we mentioned same title – this could be misguided, but today men get via internet to many informations, so he pick on what just he need...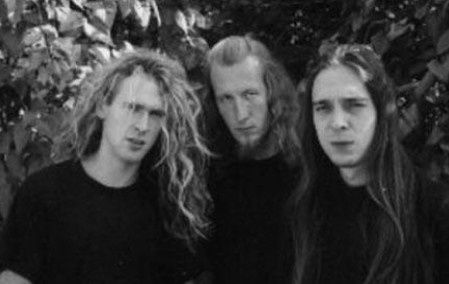 20 - Could you explain why the band agonized around 2001/2002?
I think that we have simply decided... As for me, after finishing military service, I did´t involve myself active in music... I wasn´t thinking about band revival. Because of lack of interest from old party, nobody rest to do it with... I have been stayed as a passive listener of this style.. but maybe we foot it once again.


21 - Finally, thanks for your time and of course thanks for releasing such an amazing stuff! Would you like to say anything else?

Finally, I would like to thank you for interview space in your zine... and best regards to all steady fans of extreme music...
Special Thanks To Los of Majster Kat For His Support.

Interview : Kanz-Noz