26 novembre 2005
6
26
/

11
/

novembre
/

2005
13:21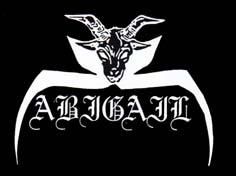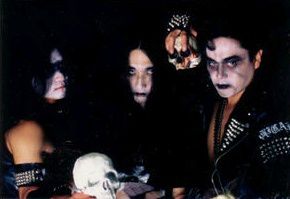 I discover ABIGAIL when their first hellish demo early 92's was out. When i hear it I return back in the legendary powerful old Sodom,Bulldozer,Bathory influences for all the agression and darkness from european entity but of course with lots of devotion,cruelty to always stay true to their dirty old sound rooted in the eighties .Ready for the vicious words of founder yasuyuki a fucking total sexual pervers who have appreciated my deep questions.Ready for the intense orgy!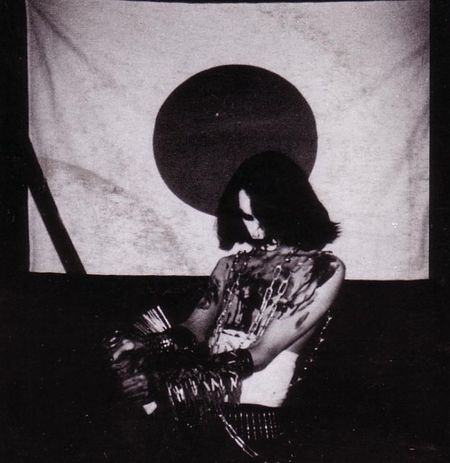 01 - Hail fucking pervers!Then, Abigail is one of the oldest japanese pure black metal holocaust formation with bloodbrother sabbat and sight,so could you please yasuyuki tell us more about the chaotic trigger in the scene?

Hail!Abigail was formed in ealy 92 by yasuyuki(bass/vocal);youkei(drums)and yasunori(guitar).We released first demo in june 92.When we formed this band black metal was not popular in here.It was most cult extreme music.Then trend death metal children rip offed to us.

02 - With insight what do you think on the achievement to your first demo-tape?Are you bias against it or do you find o perhaps some imperfections? With insight what do you think on the achievement to your first demo-tape?Are you bias against it or do you find o perhaps some imperfections?

First demo response was pretty good.I think Abigail is first primitive black metal band in japan.Since I'm very satisfied that demo.That is not bad.Maybe all old demos will release on Drakkar prod.

03 - As far a I'm concerned,I think you are very productive since you released a lots of materials on various label,but have you never had any problems with some labels which try to stole because there are more and more rip-offs in the scene today?

Yes we released a lot of stuff until now.The we have a lot of plan future releases.No we don't have any trouble between with labels.But we decided released full album on Drakkar productions

04 - Fucking rules!your strongest influences are in the typical old shool veins inspired by an extreme/aggression attitude of pure blasphemous satanik evil hymn to the glory of the eighties as Nme,Venom,Bulldozer,Sodom,Bathory…As I know you are a fucking die-hard nostalgic of this period,what are the special rareties to keep in memoriam of real metalhead?

I'm total into 80's thrash metal.Such as Venom,Bathory,Sodom,Hellhammer.Nme,Bulldozer …I'm proud have a Pentagram(chile) first ep in my own collection.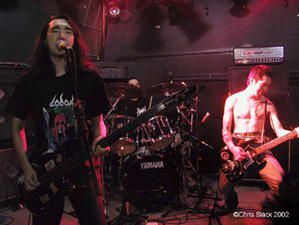 05 - Coming to the serious things,what can tell us about your vicious lyrics expressing the most perverse thought of your primitive person?My great bloodbrother Cyril from Drakkar prod told me that the next album covers were in total harmony on your beautiful passion for oral sex.even I know you really like porno magazines just like the europeans girls haha!As I'm curious, what are the most extreme fantasmes do you hide in the depths of your soul?.

My lyrics idea come from.satanik,porno,yakusa.Yes our new album 'forever street metal bitch'is including a lot of porno pictures.But there are not my oral sex photo's haha.

06 - Do you give much of live performance in your country?How did the audience react when you honoured several times on the same hill of mighty Sabbat?Today,do you still exist the totalitarisme rule of staying sitted during the gig as for exemple the first concert of Loudness?You have played on the destroyer tour with Impiety and Decayed,what happened during these infernal days?

Our gig is pure holocaust.many true headbangers enjoyed our gig.But there are some problem,black metal is not popular in japan,audience are maximum 100 people.This is really terrible.Since we played gig with Sabbat few times,it was cool.Into tour with Impiety/Decayed was brillant.I want to back to euro your near future.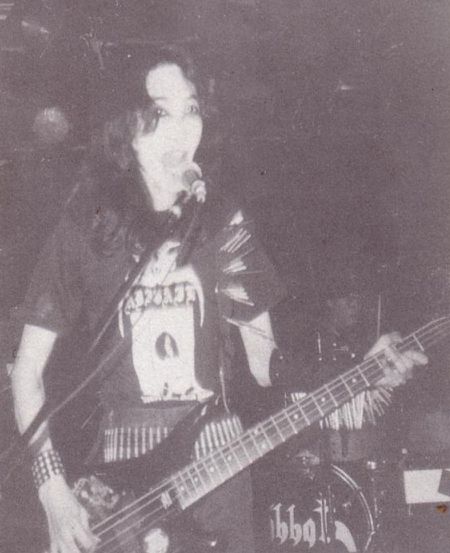 07 - Behind the mirror of Abigail,you have two solo project under name Barbatos a fucking feeling rock'n roll a la Mothorhead/Venom touches and Cutthroat in the spirits pure thrashing attack with Sigh members.Do you believe that the next releases will be different in writing process?With the time, do you think to record other covers bands of the mythic eighties with always the motherfuckers of sight for the second assault Cutthroat side project?

Now I have side project bands.Barbatos is metal punk band.I released I full album and few eps.Second cd'rocking metal motherfucker'will out on from.Beyond prod.This album is more influenced punk rock'n roll.Cutthroat is pure thrash metal band with sigh members.We just released new ep on iron bonehead prod.We will release unreleased live and reh mc near future.

08 - First act'intercourse and lust'was released on modern invasion records with mega extreme black/thrashing terror compositions.Lately,you signed on a french label Drakkar prod but your feeling to level sound has changed in less dirty songs much more clean oldest productions thrash metal.Do you agree with this general test?Why did you leave modern invasion for drakkar?

I dont think our lates stuff is clean sound now.I dislike triger drum and too much effect sound like brutal death metal.We never play these sound.But we changed recording studio after first album recording.

09 - In conclusion do you have,any final message fucking sexmaniac?One latest for the road and give your impressions about the provoc sado-maso cover of your new mcd?Don't forget sodomy and lust!

Thanks for the interview.We hope back to France near future.I'll be send hail to french alcoholocaut.Forever french pussy.Hail sex and violence!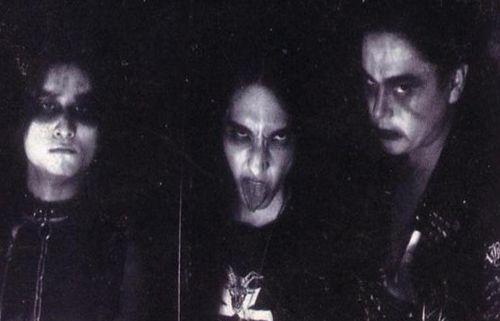 Interview : Kanz-Noz