1 novembre 2005
2
01
/

11
/

novembre
/

2005
23:00

It finally seems that MIRROR OF DECEPTION gets the attention they truly deserve. Practicing their doom/heavy since early 90's it is the release of their album 'Mirrorsoil' that I see a sort of building in the illustration though to prosper one heritage from their past. Today my friend Jochen was the witness about this long silence.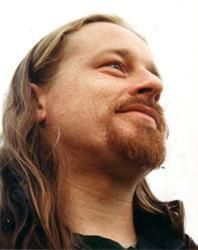 01 - If my memories are right, you've been existing since 1993. I have a fucking 3 tracks promo-tape in my own collection. Those tracks aren't on your demo nor your album. Why 'mysterious' and 'lost' are not included on the album? Didn't you want to put them on it? What are your feelings about your beginning on the under ground scene
?
That must be a fucking bootleg, as they've never appeared both at the time on one of your official release, hahaha! Well, it took us pretty long until we were able to record our first album. We had load of songs to choose from and decided to take some newer ones that represented us better at the time. I still remember the great feeling when we had our first recording finished and played the tape at the local party the same evening. Most of the party guest got depressed and went home. It was a perfect start for a doom metal band going public! Actually the band was started in the summer of 1990 by Michael and me, but it took us a while to complete the line-up and the first demo was released in January 1993... And I do remember that one of the first orders for our debut rehearsal demo came John Perez of Solitude Aeternus. He offered me a demo they did for their excellent 'though the darkest hour' album as a trade and I gladly accepted. That was a warm welcome on the scene. Later that year we had the chance to play as local support for count raven. When we first began we were inexperienced, sounded pretty rough and had et to find our own sound, but if you listen to a song from the first demo1993 and brand-new 2003 track you can still hear it's the same band, the vibe is still there.
02 - I noticed that at the time of your tour demo, Rainer Hampel was the bass player and Ingo Haderle the drummer? After only the demo they left and i think it's strange! Do you still have any contact with them? Why did they leave? Could you please introduce me to the newcomers? Are they playing in bands who play the same style as you? I think it's not easy to find doom/heavy musicians in your category because it's so popular in general in Europe . What do you think about it?

Ingo and Rainer left sometime in 1995/96; in between the second 'Words Unspoken' and third 'Veil of Lead' demo. It just didn't work anymore at the time, so it was better to part ways. We are still friends though. Rainer joined end of green a while after he left midweek have played many shows with them and even did a tour together in autumn 2001.Ingo is no active musician any longer, he's too busy running his own little conveyance company. We don't see him that often anymore, but he's coming to our concerts sometimes. For Ingo and Rainer we found Gunnar Drescher on drums Klaus Schmidt on bass. Gunnar played in a progressive power metal band called beyond the dark before he joined us and Klaus was active in a few local speed metal bands, but we educated them both how to play doom and they found their way into it and we just another line-up change: our singer Markus left us recently. He became father of twin girls and he wants to spend as much time as possible with his family. He didn't want to hold us back; we understand his reason to quit, so we parted as friends. We've decided to go on as a four piece. Michael, the second guitarist is doing all the vocals now and it works fine. It's indeed not easy to find dedicated members for a band of the style. I've seen many bands struggling from line-up problems for years. We were Lucky I suppose. Not everyone in the band was a die hard doom maniac when he joined, but we always found people who like what we do with mod.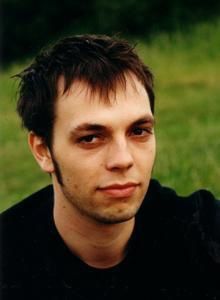 03 - Did you have good review for your demo in fanzine and the press in general? I think that the sound is powerful and the great cover artwork was professional.

So far the majority of reviews have been good or excellent, but of course there are always some who don't like what we do, how we do it or have no understanding for the genre itself. For the 'Mirrosoil' album we have received about 80 good reviews from all over the world. The only bad one was ironically at a website called doom-metal.com. As for the artwork thanks, we put a lot of work and emotions in our music, so we also try to package it in a suitable way and either design it ourselves or work closely with other artists.

04 - So, don't you think the early 90's were not a very good moment to create a doom band because tons of death metal formations were releasing album? They didn't wait for 5 or 6 years to get a contract like you did. Why did it take so long?

There has never been a particular 'good moment' in history to start a doom metal band. It's never been the hype of the month or the latest trend and I'm glad it will never be. We were not interested in playing death or black metal, so why should we bother to do something we don't feel and we have no real idea for? I don't know about other people's motivation to start a band, but for us a record deal has never the main concern. We play doom metal, because we love it, it's the music we have in our hearts, we feel the need to play it and we are still fans ourselves. We didn't re-invent the wheel or create something entirely new; it's just our contribution to our favorite style of music, our favorite scene. Nothing more, nothing less. And if you view tour music that way it doesn't matter if record labels offer you a contract or not. You carry on, because you enjoy it and you're convinced of what you are doing. Nevertheless there is an audience for this type of music and of course we want feedback once the songs are written. Otherwise there would be no need to record music, publish and sell it .We've had some label interest before, but also a couple of setbacks and problems though out the years which caused a lot of delay. The only thing that counts though is that we are still enjoying what we do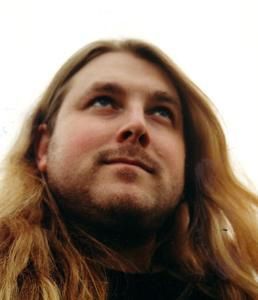 05 - Somewhere, are you satisfied with the production of your album and the signature on Iron Glory Records? Did you hear other bands from your label such as the mythic M0anilla Road?

Our label is the Miskatonic Fondation from . It's run by Rich Walker (Solstice, Isen Toor). Other bands who have released albums there are Warning (Uk), Twisted Tower Dire(Usa), The Lord Weird Slough Feg (Usa), Ironsword (Por), Ritual Steel (Ger) and soon a new album by the us doom metal Legend revelation will follow there too. I highly recommend all of these bands to any fan of real heavy metal. Iron Glory Records have licensed 'Mirrosoil' for and helped to distribute it. I am not familiar with all the bands on Iron Glory, but Dawn of Winter rule, Dark at Dawn and Distillery are good bands and Manilla Road are great too, though I have to admit, that I haven't heard much MR music yet. I better should get some of their records soon. The sound on our album could have been better I have to admit (more bass!), but some things beyond our control went wrong during the mixing process. I still think it's a descent sounding album and it suits the songs and the overall atmosphere. We went to a different studio for our new mini-cd and we are very happy with the production we got there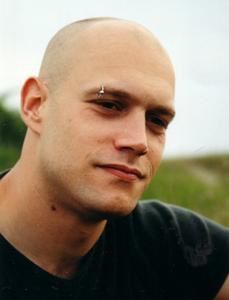 06 - A great event came with the reformation of godly Candlemass with the original line-up. As I may guess you must be a die hard fan. What do you think about it? Did you lend your ear on Memento Mori, Messiah Marcolin's other formation?

Oh yes, that's true. Candlemass is the band that turned me into a doom disciple in the first place and they will always be one of my all time favorite bands. I wasn't able to see them in the 80's, but I finally had the chance to see them live last year at the Wacken festival and a few months later headlining a show in Tilburg, . It was fantastic! Everyone who has seen them since the reunion will confirm that. They are in excellent shape, play tight as fuck and they seem really hungry to be on stage again. I am very much looping forward to their next studio album. I am sure it will be great! I really like the first two Memento Mori albums, haven't heard the third one (the one without Messiah)and thought the fourth one was a bit disappointing. Messiah had another band going with some guys of the band Stillborn. They were called Colossus, but they did only one demo and a Metallica cover for a tribute album as far I know. I think they would have been able to make a good album. But of course the best place for messiah is being front man of Candlemass.
07 - Did you play some gigs in your country? You have a cult doom label, Hellhound Records. There must be some fans of tour musical art. Don't you find it shameful and dreadful that very few doom bands do world tours? On the whole, the audience prefers more extreme musical styles. Recently I read in a magazine that you were the headliners of festival in Crailsheim, with Voodoo Shock and revelation. Is it true?

Hellhound are no more, I think they disappeared from the scene some 6-7 years ago, but they have released a lot of cult records and there are of course still people who love this music. We play frequently in . Mostly at the week-ends and about once a year a short tour as well, as long as our day jobs allow us to. We have as well played in , and so far and the next confirmed show abroad will be in September 2003 at the Dutch Doom Day II in Rotterdam, . We'll keep doing shows wherever we can. We're a do-it-yourself band and if we want to play gigs and don't have offers we do something about it, set shows up ourselves or try to find people who help us betting booked instead of complaining that the label is not getting us any tours. It always makes me laugh when I have to read that the interviews. Of course we are aware that the majority of metal people prefer more extreme or other style than ours, but everyone is free to choose, there's enough music out there for everyone. But should we stop playing the music we want because of that? There are even more people interested in hip hop or charts crap but that won't change our minds either. Those audiences are here today, gone tomorrow for the next trend, one hit wonder or new sensation. Doom crowds are small, but dedicated and they keep supporting the bands they like for years. The festival you read about happened a few weeks ago on the first week-end of February. It was a two-day exclusive doom metal festival called 'Doom Shall Rise' and 16 bands from. all over Europe and the Usa in alphabetical order: Dawn of winter, Doomshine, Dreaming, Forsaken, Mirror of Deception, Officium Triste, Revelation, Reverent Bizarre, Semlah, Subversion, Tollwuet, Thunderstorm, Voodoo Shock, Weed in the Head, Well of Soul, Wytchcraft performed there. I've organized it with two friends of mine and it turned out to be a success. The bands and the audience had a great time an we are going to continue in 2004.But we are were not headliners, Thunderstorm from headlined the Friday and revelation the Saturday. Right after the festival we went on tour with revelation and reverent bizarre in and and that turned out very could as well. It's been a pleasure and great honor to be on the road with those excellent bands. Especially Revelation who are my personal heroes.
08 - What are your references and influences in Doom Metal? Do you appreciate gruesome Doom Metal like the one of the Finnish formations Thergothon and Scepticism which come from the deeper under gro und scene?

As I've started above, Candlemass introduced me to the genre and that left a mark. I love all classic like them, Saint Vitus, Count Raven, Revelation, Solitude Aeternus, Pentagram, Black Sabbath, Trouble, Solstice and they will always have a special place in my art. Personally I'm not a big fan of Doom with death metal vocals as I miss the emotions 'clean' vocals are able to transport. I used to listen to early Paradise Lost, Winter and the likes a few years ago and had also some records by Scepticism and Thergothon. But I'm not following this direction that much anymore, maybe I'm just getting old and long for more harmony…As far influences go we don't see a limitation when it comes to our music. We have our roots and they will always be present, but to me doom metal is about artistic freedom, self expression and everything we listen to, what surrounds and happens to us has some sort of effect on our music. Sometimes it's obvious, sometimes it's not.
09 - Already the end of this pleasant interview then I'd like to know your project in the next years. I hope that one days, you'll be the support act for doom gods My Dying Bride. Perhaps I'm dreaming but I wish you good luck for your career.

We have released a new mini-cd entitled 'Conversion' which we are promoting right now. You can except a new mirror of deception full-length album around April/may 2004.That's are concentrating on right now, writing new songs. Thanks a lot for the interview and your support. We're not finished yet and we will see what the future holds for us? And now get rid of that bloody bootleg…hehe! (Ron: are you mad!!!)